Nissan Motor Co. is taking the electric vehicle into new territory, rolling out an exotic-looking three-seat concept car that combines sustainability with race car-like performance.
Known as the BladeGlider, the vehicle is remarkable for its wedge-shaped appearance, which includes a narrow, one-meter-wide front track and a broad back end. It also includes a single seat in front, two in the rear, and in-board electric motors on its rear wheels.
Click on the photo of the BladeGlider below to get an inside look at Nissan's concept EV.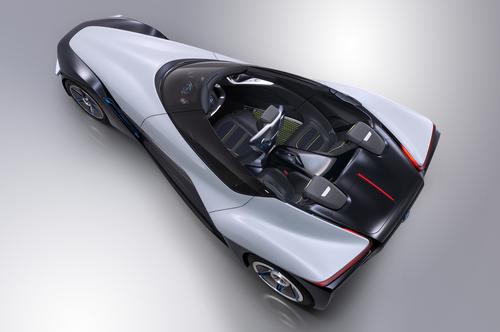 The vehicle uses the same triangular footprint of the company's ZEOD RC race car, which debuted in Japan in October and is scheduled to run in the 24 Hours of Le Mans race in 2014. The BladeGlider, however, will be geared toward the consumer market. "Who says the sports car of the future has to be powered by an internal combustion engine?" Nissan spokesman Dan Passe said during a discussion with Design News. "Roadsters and convertibles are designed to drive around town. An electric powertrain is a perfect solution."
Plans are for the BladeGlider to eventually be more than a concept vehicle. "This will be a production car," Nissan's global product planning chief, Andy Palmer, told Automotive News recently.
Designed for both efficiency and performance, the BladeGlider is about 3.3 feet wide at the front wheels and six feet wide at the rear track. A lithium-ion battery, similar to the one employed by the Nissan Leaf, sits at the rear between the back wheels. The vehicle's weight distribution is said to be ideal for quick launches and powerful acceleration.
A Nissan press release says the vehicle's handling will be better than conventional vehicles, despite the unusual shape. Having the front wheels close together reduces drag and enhances maneuverability for high G cornering power. Aerodynamic downforce is created by BladeGlider's carbon-fiber underbody.
"When you see the narrow front track layout for the first time, everyone is skeptical on how the car will handle," Ben Bowlby, director of Nissan Motorsports Innovation, said in the press release. "And I'm sure the BladeGlider will meet with the same initial skepticism, but we know, after extensive testing on the racetrack with race drivers behind the wheel, the Nissan BladeGlider has the potential to be the best-handling production car in the world."
Because the car is still in the concept stages, Nissan was unable to share specifications, such as the curb weight and the capacity of the battery. Passe did say, however, that BladeGlider's aerodynamics make it strong in the area of energy efficiency, as well as in performance. Lessons learned from the design will be passed along to other Nissan EVs, he told us. "We're trying to maximize battery performance," he said. "That's a key to our electric vehicle philosophy."
Related posts: