The hydraulic hybrid may not be grabbing headlines, but it's a solid technology with a potential future in heavy-duty vehicles. Vehicle manufacturers are considering it for next-generation garbage trucks, school buses, and delivery vans. Caterpillar has already unveiled it in an excavator and PSA Peugeot Citroen is working on a hydraulic hybrid automobile that could hit the streets by 2016. Chrysler Corp. and Ford Motor Co. have talked about it, as well.
To be sure, makers of electric hybrids, such as the Prius and Volt, aren't looking for it in their rearview mirrors yet. But the technology offers advantages in fuel efficiency and cost, which is why many engineers are keeping it on their radars.
Click on the image below to view photos, schematics, and CAD images of hydraulic hybrid vehicles. From series to parallel configurations, we offer some of the latest in these up-and-coming powertrains.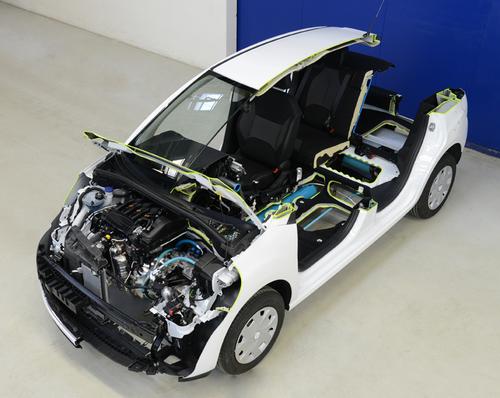 Related posts: