Nearly five years since its introduction as a concept car at the 2009 North American International Auto Show, the 2014 Cadillac ELR is finally slated to hit the streets at a starting price of $75,995.
The ELR will use the same lithium-ion battery and 1.4-liter engine as its cousin, the Chevy Volt, in bringing a plug-in powertrain to the luxury end of the auto market. It offers about 35 miles of all-electric driving and approximately 300 miles of total range when burning gasoline. Cadillac is emphasizing, however, that the higher-priced ELR is not an upscale Volt. "It has the battery and the engine in common, but that's it," Cadillac spokesman David Caldwell told Design News. "There's not a single shared exterior panel and not a single shared interior (element)."
Click on the image below for an up-close and inside look at the Cadillac ELR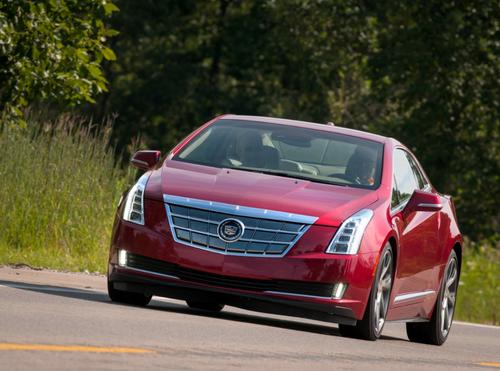 Scheduled to hit the road in January, the ELR is based on the highly publicized Cadillac Converj concept car, introduced at the Detroit Auto Show in 2009. Its aerodynamics, forward-leaning profile and sweeping body line are virtually identical to those of the Converj.
In breathing life into the vehicle, GM engineers maintained the Converj's original performance-oriented concept. Torque tops out at 295 lb-ft and horsepower at 207 hp. Both of those numbers are higher than those of the Volt, despite their use of the same powertrain.
Like the Volt, the ELR employs a series hybrid drive configuration. In all-electric electric mode, its wheels are powered by a 135-kW electric drive motor, using energy from the lithium-ion battery. When the battery is depleted, the ELR employs the 1.4-liter inline four-cylinder engine to spin a generator-motor that recharges the battery. Owners can also recharge the car by plugging it in when it's parked.
"Cadillac is definitely going after the technologist," Thilo Koslowski, vice president and distinguished analyst for Gartner Inc., told Design News. "But they're also aiming at the technologist who has a green conscience."
The pricetag -- approximately twice that of the Volt's -- could be a problem for Cadillac, Koslowski added. "To introduce it at more than $70,000 is difficult," he told us. "The problem is that it looks too much like the kind of rebadging that Detroit became known for."
To some degree, Cadillac sees the ELR coupe as a competitor of Tesla's Model S sedan. One of the big differences, however, is its use of an internal combustion engine. "You don't have to worry about, 'Oh, I forgot to plug it in,' " Caldwell said. "You always have the convenience of the extended range."
Related posts: