When Tesla Motors announced a few weeks ago that its Model S sedan had received across-the-board five-star safety ratings from the National Highway Traffic Safety Administration (NHTSA), it showed some fundamental design differences between electric vehicles (EVs) and gas-burning cars. EVs have a lower center of gravity and a bigger crumple zone. They also use a less volatile fuel.
The differences aren't great. Today's vehicles are so much safer than their predecessors, but gas-burning cars are still extremely safe, even with the ever-present internal combustion engine. "Does an electric car give you a 50 percent better chance of survival in a crash? Absolutely not," David Cole, chairman emeritus of the Center for Automotive Research, told us. "But there's a difference, even though it's not a big one. Most of today's vehicles are very safe."
We've gathered some photos of pure EVs, plug-in hybrids, and a few conventional gas-burning cars. Their safety ratings show the difference between EVs and non-EVs, but only subtly. Click the photo below to start the slideshow, and then decide for yourself.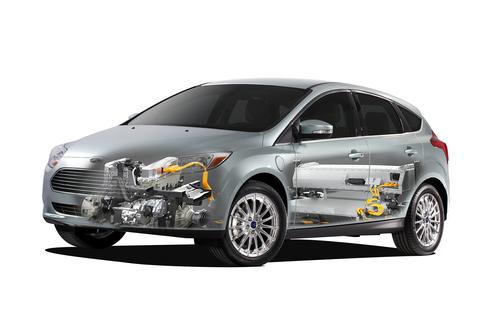 Related posts: