In an attempt to find the economic sweet spot for electrified vehicles, General Motors (GM) announced this week it would cut $5,000 from the price of the Chevy Volt.
With the cut, the 2014 Volt will sell for $34,995. Subtracting a $7,500 federal tax credit, the initial price could drop to $27,495. Further incentives, such as state rebates, could ultimately take it as low as $22,495 in some states.
With these most recent price cuts, GM joins a succession of manufacturers that have chopped the prices on their electric cars and plug-in hybrids. Those include Ford's Focus EV ($4,000 cut), Nissan's Leaf ($6,400), and Honda's Fit EV ($259-a-month lease). GM also previously offered an incentive of $4,000 on the 2013 Volt, but that incentive was not reflected in the car's initial price.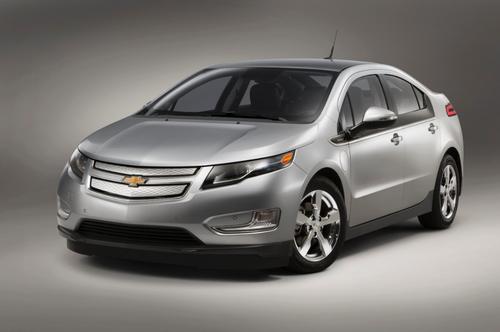 "The automotive industry realizes now that electric vehicles aren't selling like hot cakes, as some of them had expected," Thilo Koslowski, vice president and distinguished analyst for Gartner Inc., told Design News. "They know they have to reduce the pricing in order to bring the cost-benefit ratio to a level that consumers will find more attractive."
GM said that by cutting the initial price, instead of offering an incentive, buyers will see the new price when they look it up online. The giant automaker hopes that strategy could give the Volt a leg up on the Toyota Prius hybrid. "Previously, when people looked it up online, the Volt and the Prius didn't end up in the same comparison set," Michelle Malcho of GM told Design News. "Now, they'll see it immediately."
To some extent, GM's announcement may have also been a reaction to BMW's rollout of the all-electric i3 last week. "The i3's price point is similar to the Chevy Volt's original price point," Koslowski told us. "So GM might feel the need to make a distinction."
It's not known if the $5,000 price cut will cause GM to lose money on the Volt, but experts said that it's still too early for the giant automaker to worry about that. "These vehicles today, especially if they meet mandates (like those in California), can't be looked at purely in terms of the profits you get from sales," Koslowski said. "It's an investment -- the price they pay to continue doing business."
Related posts: