The auto industry's largest-scale change over the next 10 years won't be the battery-electric car, the natural gas vehicle, or the hydrogen fuel cell. It will be the move to the start-stop micro-hybrid -- a conventional gasoline-burning vehicle that uses an enhanced gear-based starter to enable its engine to shut down for short stops.
By some estimates, as many as 30 million vehicles worldwide could employ the technology within the next five years. "It's a big change," Robert Martin, director of engine electrical engineering for Denso International America, told Design News in 2011. "We're talking about 10 times as many starts. If you start your car two or three times a day now, then you might be doing 25 or 30 activations a day with start-stop."
Because the vehicles will need to be able to handle from 300,000 to 500,000 starts over a lifetime, a new breed of components will be necessary. Starter motors will be the first of those. But batteries, sensors, DC/DC converters, and even air conditioning compressors will be needed, too. Automotive engineers hope the strategy will cut fuel consumption by 5 percent and CO2 emissions by 3 percent.
From batteries to starter motors, we present a collection of technologies that may take up residence in your start-stop car in the next 10 years. Click the image below to begin the slideshow.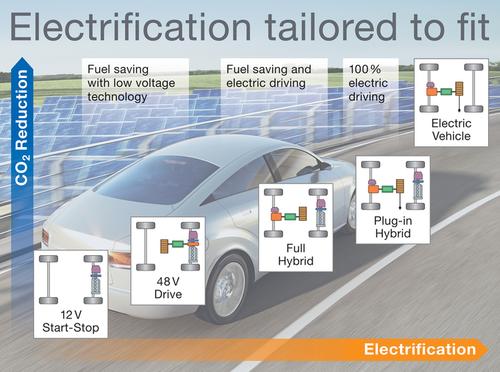 Related posts: