Natural gas vehicles are expected to grow more popular over the next few years, with worldwide numbers reaching 35 million by 2020.
In the US, the numbers will be smaller, but that hasn't stopped the Big Three from rolling out new vehicles and engines with the ability to burn natural gas. Ford's 2014 Transit Connect, E-Series vans, and F-Series pickups will all offer CNG packages. Similarly, GM's Chevy Silverado and Chrysler's Ram 2500 will feature bi-fuel capability. On the passenger car side, Honda continues to market the Civic Natural Gas Vehicle.
We've collected photos of CNG and bi-fuel vehicles -- just a few among the many that now exist around the globe. From compact cars to powerful pickups, we offer some of best of recent years.
Click on the image below to start the slideshow.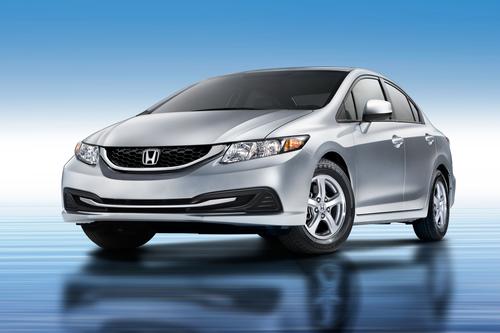 Related posts: