Large-scale production of hydrogen cars may still be years away, but that hasn't stopped automakers from testing their feasibility. Since 1966, General Motors, Honda, Toyota, Mercedes, Hyundai, Audi, BMW, and many other automakers have built prototype vehicles that employ hydrogen fuel.
Today the best-known hydrogen cars use fuel cells with polymer exchange membranes, which convert hydrogen to electricity. Fed by onboard tanks of gaseous hydrogen, the fuel cells create energy that is stored in batteries (typically lithium-ion) and used to power electric motors. Several big automakers -- most notably GM and Toyota -- are building and testing vehicles of this type. Toyota has even announced that it could sell hydrogen cars for $50,000-$100,000 by 2015.
A few automakers have developed internal combustion engines that can run on gaseous hydrogen. Aston Martin plans to run such an engine in a 24-hour race this month.
We've collected photos of a few of the more notable hydrogen technologies. Many more automakers are experimenting with hydrogen, but the following photos provide a glimpse of the state of its development as a fuel for future cars. Click the photo below to start the slideshow.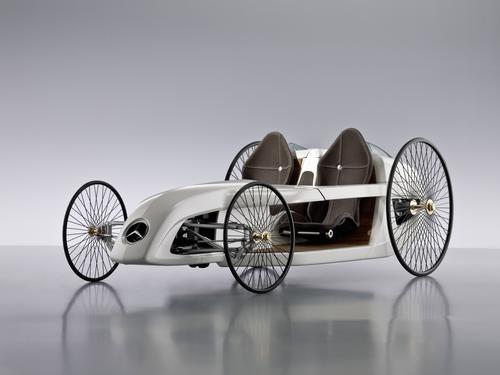 Related posts:



More Blogs from Captain Hybrid

20
Nissan Motor Co. is taking the electric vehicle into new territory, rolling out an exotic-looking three-seat concept car that combines sustainability with race car-like performance.

23
Although a plug-in electric car has its advantages, some suppliers are betting that not all EV owners will want to plug in. Some, they say, will want to charge their cars wirelessly.

12
Urbee, the 3D-printed car that has attracted international attention, now has a new task to conquer -- driving from New York to San Francisco on just 10 gallons of gas.

110
Wireless EV chargers, designed by HEVO Power, have hit NYC streets. Park over one, and your electric vehicle could reach a near-full charge in about an hour.

26
Chevrolet plans to rolls out a bi-fuel version of its Impala next summer. It will join Honda's Civic Natural Gas Car as the industry's only factory-built CNG sedans.


LATEST ARCHIVED BROADCAST
For industrial control applications, or even a simple assembly line, that machine can go almost 24/7 without a break. But what happens when the task is a little more complex? That's where the "smart" machine would come in. The smart machine is one that has some simple (or complex in some cases) processing capability to be able to adapt to changing conditions. Such machines are suited for a host of applications, including automotive, aerospace, defense, medical, computers and electronics, telecommunications, consumer goods, and so on. This discussion will examine what's possible with smart machines, and what tradeoffs need to be made to implement such a solution.



Datasheets.com Parts Search
185 million searchable parts
(please enter a part number or hit search to begin)