Large-scale production of hydrogen cars may still be years away, but that hasn't stopped automakers from testing their feasibility. Since 1966, General Motors, Honda, Toyota, Mercedes, Hyundai, Audi, BMW, and many other automakers have built prototype vehicles that employ hydrogen fuel.
Today the best-known hydrogen cars use fuel cells with polymer exchange membranes, which convert hydrogen to electricity. Fed by onboard tanks of gaseous hydrogen, the fuel cells create energy that is stored in batteries (typically lithium-ion) and used to power electric motors. Several big automakers -- most notably GM and Toyota -- are building and testing vehicles of this type. Toyota has even announced that it could sell hydrogen cars for $50,000-$100,000 by 2015.
A few automakers have developed internal combustion engines that can run on gaseous hydrogen. Aston Martin plans to run such an engine in a 24-hour race this month.
We've collected photos of a few of the more notable hydrogen technologies. Many more automakers are experimenting with hydrogen, but the following photos provide a glimpse of the state of its development as a fuel for future cars. Click the photo below to start the slideshow.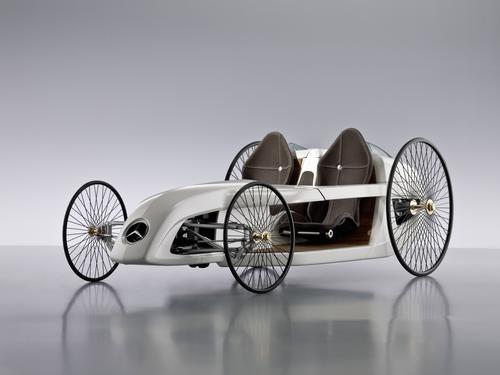 Related posts: