Experts disagreed last week on the long-term outcome of the government's recent 54.5mpg rule, with consumer advocates hailing the new mandate, and engineering consultants warning that it would send costs skyrocketing.
"Not only will consumers, currently being killed by high gas prices that will continue to rise, benefit financially, but this standard will dramatically reduce our dependence on foreign oil," Jack Gillis, director of public affairs for the Consumer Federation of America, wrote in an email to Design News. "That alone is something our surveys show consumers care deeply about, and it will have very positive political ramifications in the US."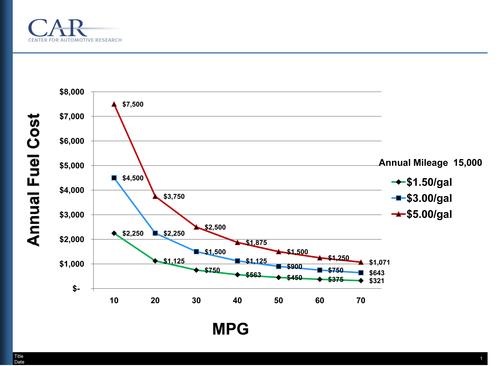 Gillis's position was echoed by numerous other consumer advocates, as well as by Design News readers, many of whom contended that even if the new rule is eventually abandoned, it will still push automakers to find new ways of squeezing more miles out of their vehicles. "I fully expect that this is too ambitious a goal and the government will eventually have to backpedal," reader Scott Orlosky wrote on our Website, "but we will ultimately end up with cars that make more efficient use of a gallon of gasoline."
Automotive engineering consultants were not enamored with the new rule, however. Two who talked to Design News argued that the mandate would add far more cost to each vehicle than the often-quoted government figure of $2,800. The Center for Automotive Research (CAR) cited its study showing that the 54.5mpg technology could add as much as $11,000 per vehicle. Scenaria Inc., a consulting firm specializing in the study of technology investment decisions, contended that the figure would minimally reach $5,000 per vehicle, and might hit more than $8,000 on many models.
Sandy Stojkovski, president of Scenaria, told Design News that the government's $2,800 figure is an erroneous interpretation of its own numbers because it includes only 2017 to 2025 increases, and leaves off an additional $2,000-per-vehicle that automakers will have to lay out between now and 2016, when the 35.5mpg ruling kicks in. "When you add it up, you're already at $2,000 to begin with," she said. "Then, even by the government's own estimate, you're going to add $2,800 to that. And that's still less than it will actually come out to."