Long before lawmakers tussled over corporate average fuel economies, auto companies produced tiny, fuel-efficient vehicles. During the 1940s, 1950s, and 1960s, companies such as Nash, BMW, Fiat, Austin, Volkswagen, and Autobianchi built diminutive cars with internal combustion engines as small as 300 cc. One automaker, Taylor-Dunn Manufacturing, even produced a wee, three-wheeled electric car.
"Petite Performance: Microcars," a new exhibit at the Studebaker National Museum in South Bend, Ind., offers a look at some of those vehicles. The exhibit, on display through October 14, serves as a reminder that postwar culture had its own mini-car revolution.
Click on the image below to see the eight microcars currently on display.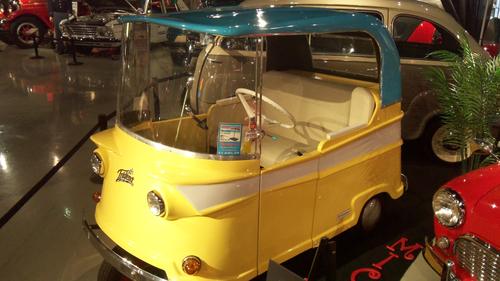 Related posts: