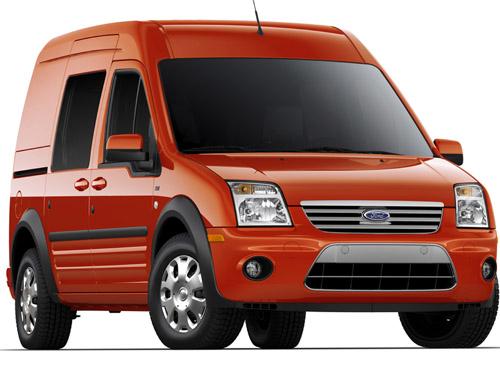 How much does it cost?

naperlou
8/7/2012 8:56:19 AM
A better measure would be a cost of "fuel" per mile based on a stated cost of fuel. By fuel I am talking gasoline and electricity. Since both vary by location, all you would have to do is compare your price to the standard to get your cost per mile. This is what is important anyway. The measures we do have were born of a time when cost was not as big an issue. The question was more how many far can I go before I need to fill up.

I did notice that most of the vehicles in your slide show were small vehicles. There are a couple of mid-sized cars, and that is good. It is in the mid and large size vehicle that we really need to cut comsumption.


Re: How much does it cost?

Rob Spiegel
8/7/2012 11:47:16 AM
Good point on the size of the car, Naperlou. As traditional combustion engines become more efficient, it becomes harder to make a case for the high-priced hybrids and EVs. This is especially true when it comes to small traditional combustion engines.


I agree with Lou, it's in the larger cars where fuel consumption needs cutting most. Of course, the manufacturers have to start somewhere and it makes sense to begin with the simpler problems and smaller weight/efficiency issues and quantities of smaller vehicles, and then scale up.


Re: How much do they cost to buy.

rjnerd
8/7/2012 4:38:49 PM
Also would like to know the projected retail price. I am actually curious about the transit connect, as I would love a small PHEV cargo hauler. On the last buying cycle, I liked the space in the transit, but the drivetrain put it behind the Mazda5. (smaller engine, but less efficient transmission, so it made more noise, felt like a they inserted a rubber band, and it got worse gas mileage than the Mazda)

Unfortunately Toyota doesn't see fit to import their hybrid minivan, the Estima. We have had great luck with our first gen Prius, which turns 12 in 3 months. I also remember well the "Moon cruser" toyota I bought in 84. Besides being impossible to kill, you could fit 4x8 sheet goods in the back, and close all the doors afterwards, yet it was no longer than the same vintage Civic.

Of course perhaps I should have considered the Fit - 2 weeks ago, I saw someone move a single manual late German harpsichord (with stand) in one. Admittedly they had to fold the front passenger seat forward, and lean the nose on it, and their passenger had to ride behind the driver, but it was 7 feet long, and wide enough to fit a 5 1/2 octave keyboard.

Only semi related: I was talking with a friend the other evening, who does Ford fleet sales. Apparently the transit's are shipped from Turkey with rear seats installed to get passenger car tarifs, but once in port, the seats are removed, shipped back to Turkey, and installed in the next batch off the line. Some sets of seats have made a half dozen trips...


Re: How much do they cost to buy.

Jeff_in_TX
8/8/2012 12:08:48 PM
@rjnerd: If you'r needing a vehicle to carry stuff, have you looked at the Prius V? It seems like they're billing at as a Prius for the light-duty hauler set. I have a scenic painter in the family and we are always transporting stepladders, little folding scaffolds and painting supplies and our aging Volvo V70 wagon is slowly falling apart. I plan on test driving a Prius V as soon as I get a free weekend. It won't carry a 4x8 sheet of plywood but then I have friends with pickups for that.


Re: How much does it cost?

Droid
8/8/2012 9:43:57 AM
Agreed. I would like to get the data for expected electric and fuel consumption based on average miles driven daily with the assumption that the vehicle can be recharged nightly. I can easily find the current fuel and electricity costs and do the math.

For those like myself with a longer (50 mi each way) commute, it is reasonale to assume that the entire round trip might not be completed running 100% electric. So having a single MPGe rating seems a bit simplistic.


Re: How much does it cost?

g-whiz
8/8/2012 11:24:43 AM
In addition to a cost per mile formula (which would vary dramatically geographically), I'd like to see the cost of the vehicle rolled into the equation. Since the EVs are 3 to 4 times the cost of their comparable internal combustion engine counterpart, total cost of ownership is an important metric. I may save $100/month on fuel/energy, but if my loan payments are $300/month more, does the EV make sense when I'm already scraping by financially? Then there is the inevitable battery replacement at year 5 to 7. How does that enter into the equation?


One more thing to add to the equation, g-whiz, is the maintenance adder. Most people have a fairly good ide what it takes to maintain a conventational car and when various short-lived product will fail. However, with the EVs you are dealing with a high-cost battery with an expected life shorter than that of the auto itself. Do you have to buy a new battery? Can you sell the old one at a scrap yard so they can remove / resell the components and metals, or do you have to pay a recycler?


Re: How much does it cost?

RICKZ28
8/8/2012 6:17:21 PM
I also agree, I want to know how much it will add to my electricity bill each month to plug-in a car. The manufacturers only seem to talk about the gasoline fuel economy...not the higher electric bill.


With the much higher cost of hybrid and electric cars, and my low miles driven per year (just 6K), I just purchased a new conventional gasoline-powered economy car. Now it seems like I hardly use any gas, and I'm glad I didn't add to my already super-low monthly electricity bill ($60/month).

My home does not have any more room on the electrical panel for more circuits, so upgrading the panel would be an additional cost. And there is the cost of adding a dedicated 240 volt outlet for charging a plug-in car. No thanks for now.


Re: How much does it cost?

jhaflinger
10/26/2012 12:25:35 PM
RICK728:

My LEAF gets about 4.5 mi./kWHr. I drive it about 800 mi./mo. I pay on the high side for electricity at $0.14/kWHr. (including all the fees and taxes) because I live in San Diego. That's about $25 per month for 800 mi.

You can charge at 120 VAC if you have a 15 A circuit that is available at night. It just takes 2.5x longer to charge. That still gieves you a full charge overnight.




Re: How much does it cost?

wishboneash
10/26/2012 5:34:04 PM
Here's another data point. The LEAF I own averages 5.2 mi/kWhr. If I were to convert to an equivalent mpg - it would be 185 mi/gallon. Compared to an ICE getting 25 mpg, my fuel cost is 1/12. I pay around 9c/kWhr with time of use metering.


That number is very good, wishbone ash. Using the EPA number of 73 miles of range and 24 kWh, it would be closer to three.


Re: How much does it cost?

wishboneash
10/26/2012 7:48:39 PM
The EPA rating for the LEAF is correct and I have no beef with that since the testing technique is standard. The penalty for poor driving technique is very high in a very efficient machine, not so for an inefficient gasoline engine where only roughly 20% of the energy of the fuel is converted to traction. At the same time, there is potential to extract high efficiency with an EV as well. I have a 60 mile round trip commute and I charge only to 80% (to reduce battery degradation). I come home with around 15 mile range left. That clearly beats the EPA rated measurement (73 miles) which also assumes charging to 100%. Also, the 24kWhr capacity is not all useable (to protect the battery). Once EVs with 150 mile EPA ranges are available, there should be no range anxiety for most.


You make a lot of good points, Naperlou. Yes, the real hogs are the big vehicles. That's why it's good to see Ford's electric cargo van in there. And, yes, the ratings do leave room for improvement. Right now, the ratings are an exercise in physics and math. Using the EPA's methodology three years ago, Nissan was able to make the claim that its Leaf got 367 mpg and Chevy said the Volt was at 230 mpg. Then the EPA sat down and recalculated it, and the numbers settled in around 100 mpg. What it proves is that mpg ratings of electric cars is still an inexact science. See the link below for more info.

http://www.designnews.com/author.asp?section_id=1366&doc_id=212373


Re: How much does it cost?

Kevin
8/20/2012 12:09:04 PM
Charles,

While the EPA's newer method to calculate MPGe for electric cars is a step in the right direction - it is far from merely "inexact", it is in fact quite fraudulent!

I urge anyone that wants to understand the immensity of that fraud to do a thumbnail calculation of how much energy (or fossil fuel...at the power plant) EV's use. You will find that the true MPGe should be approx. today's figure divided by ~2.5. In other words, the LEAF does not use the energy equivalent of 100 MPG, it gets about 40 MPGe if calculated honestly.

For a more detailed explanation, read: http://www.forbes.com/sites/warrenmeyer/2010/11/24/the-epas-electric-vehicle-mileage-fraud/

Note that this has nothing to do with the efficiency of electric motors, which can be very high. It has everything to do with the real (and necessary, by the laws of physics) inefficiencies of converting fuel (Coal and Natural Gas at power plants) to electricity.

regards,

Kevin






Re: How much does it cost?

gwf_fly
8/28/2012 1:55:29 PM
Hey Kevin,

Read the comments written in the link you posted. Sparky has it right.



I drive my all electric 64 miles/day, and the cost of electricity to do that is $2.50 (based upon our local rate and method of generation). The cost/mile is 3.9 cents/mile. Now if I look at the cost for driving that route for the 38,000 miles I have done with my electric, it comes out to a total cost of $1,484 in electricity. The cost for gas (based on an average over the last 2 years of $4.10/gallon) comes out to $7,790 for the same 38,000 miles (20.5 cents/mile). Take this out to 100,000 miles and the cost in electricity is $3,905, and gas is $20,500. I have never spent less than an additional $12,000 to keep any of my last 3 ICE engined cars running for 100,000 miles!

So far with the electric, I have put nothing into the car excedpt tires - - no belts, no hoses, no oil changes, no water pumps, no new mufflers, no new tranny, no leaky radiators, no factory crated engines, etc, etc. After two years of drivng pure electric, I have lost not one single mile of range! I have driven in 108 deg. heat and in 28 deg weather, wet and dry. Never a problem! Yes, the initial investment is high, but I feel that over time, I will make up that additional cost. The batteries are recycleable two ways: they are used in stationary power back-up systems, and they are also re-conditioned or recycled through the company.

The last part of my EV plan is to have the solar panels installed to pay my way before I use any power to re-charge. (Check out Solar City for their plan.) The best thing is that I don't leave a layer of oil on the window of the car behind me (something I have to clean off every day from the ICE cars ahead of me), and I don't have to get screwed everytime someone upstream feels that now is the time to jack up the gas prices again! Just sayin!


Re: How much does it cost?

Kevin
8/28/2012 8:19:08 PM
@GWF:

You have used an apples-vs-oranges comparison to attempt to make your point. You used 20 MPG for the fuel-burning car, which is ridiculous. If you were to use a Prius, or even a Hyundai Elantra for comparison, the comparative gasoline costs would be 50% or even 60% less than your example.

So...now being more realistic - over your 100K mile calculation, the gas car would burn about $8 - 10K fuel (not $20.5K). I do actually believe your estimate of the electric car's charging cost. See: http://en.wikipedia.org/wiki/Nissan_leaf and look at the section on OPERATING COSTS. It agrees closely with your EV estimate (3.9 cents/mile or $3.9K / 100K miles). So, clearly the EV has lower "fuel" cost - to the tune of $4.1K-6.1K / 100K miles lower cost).

How much more did your EV cost vs. the equivalent conventional efficient car? (is it a Leaf, a Volt, a Tesla ?). The Volt is a great comparison, because the Cruze LTZ is almost exactly the same car, but without the EV. The MSRP's are: $40K = Volt, $24K = Cruze LTZ, for a delta of $16K. Therefore, the RAW break-even between these using the above numbers is between 260K - 390K miles. You're honestly never going to "break even"...but of course you can feel good that you are doing the "green" thing (burning coal+natural gas instead of oil....yeah baby).

OK...now let's put solar panels on your house roof. First, I'll comment that this is a WONDERFULLY green thing to do (MUCH greener than the EV choice). I am 100% pro-solar power, although it is still not cost effective vs. the grid.

If you look at the cost to put a panel large enough to fully charge your car - it will probably cost approx ~$30K (usually they muddy-up this figure with financing options, etc.).

So....add the $30K to the $16K premium you've already paid for your EV (and don't remind me of the EV convenience trade-offs...although the Volt admittedly minimizes these). So....$46K premium will now break-even in ONLY about $747K - 1.1 million miles !!! Good Gad....I hope your EV car and your panels last a really long time.

You mention that over 100K miles you believe that car maintenance would be an additional $12K vs. an EV. I don't believe this high number is representative of the average, but it is reasonable to assume that normal maintenance is lower on an EV. However, to be fair - if you include the BATTERY REPLACEMENT COST (somewhere in the neighborhood of $10K cost) at approx. 150K - 200K miles...this kind-of negates this argument.

My intent is not really to bash EV's...but I guess I effectively am, because they are not the great solution that they are being sold as....at least not with today's power grid.

Kevin




Re: How much does it cost?

gwf_fly
8/29/2012 1:31:55 PM
Kevin,

I don't want to get into a pissing contest over EVs, but a bit more explanation: I have had four other ICE cars used to drive the same route from where I live for the past 35 years. I have a good record of what the average mileage I get turns out to be in the kind of traffic conditions I drive through every day - 32 in, and 32 out! That average turns out to be 20 MPG(like it or not) through a Ford, a Jeep, and two Acuras! Since I live in an outer bedroom community, WE GET HOSED with the price per gallon of gasoline! Averaging out over the last 5 years, we come out to $4.10/gal (like it or not).

The electric I drive happens to be a company car, and I am driving the same route for the last 2 years with this car. I have verified my cost to charge it with So. Cal. Edison, and the unit cost is programmed into the onboard computer in the car control panel. The cost to charge is displayed every morning on the monitor. Add it all up for the last 38,000 miles, and I came out with the cost/mile I gave you. The same thing was done for the price of the gas I burn, and the cost differential stands(like it or not). I am not saying that the EV is the end-all for everyone, but let's take a look at the overall landascape for a minute.

Yes, the current price of entry is high for the EV! The power generating in our area just happens to be natural gas (Edison has done a great job of controlling pollution at the point of generation with natural gas). Granted, not all areas use natural gas! But let's look at more of the costs of driving ICE cars. More than half of the cars on the route I drive are occupied by one person, many of them 5,000 lb. SUV's with one person on board. Look at the cost of trying to control these mobile sources of pollution, many of them not smogged or properly maintained, many of them dripping fluids and blowing oil. Everytime it rains in our area, you are not advised not to go to the beach for a week simply because of 10,000 square miles of polluted pavent petrolium products that poison our coast and damage what lives there. The company bought the car as a way of trying to get the ball rolling on some possible alternatives. I happen to be in a position to drive the vehicle, and it has serve well for the last 38,000 miles! Those who drive an EV for the first time realize that the driving experience is a whole new thing. As other manufacturers pile on with their own EV's, the price of entry will fall, the total cost of ownership will fall, and more people will leave the 5,000 lb. bolt bucket at home for the weekend activities like towing the boat, kids, and toys.

At some point, the electric drive will be doing some heavy lifting. One truck manufacturer is already in prototype stages of testing electric drive. Apparently the instant low-end torque of that drive looks like a very attractive alternative to the straight diesel.


By the way, it sounds like you did not yet go to the Solar City sight. Please do so and I believe you will find that you don't pay for the cost of installation. The value of the power generated by the panels is split up between you, solar city, and the power company. The net result is that you end up with a monthly payment that is a fraction of the normal bill/month you would pay out to the power company without the panels. All of the equipment is maintained and updated by Solar City. I may not have the EV much longer, but the panels will remain, and I will be very happy paying a whole lot less to Edison anyway!








Re: How much does it cost?

etmax
2/28/2014 12:12:07 AM
Hmm! While I get your points, I think comparing a gas guzzling heavy SUV with a leaf or other small EV is a meaningless comparison. I think the Cruze vs EV Cruze is more valid. To use your method you should also state what the savings are between a big SUV and a SMART. It may be that the SMART is cheaper than the leaf??


Re: How much does it cost?

ChasM
9/3/2012 7:36:28 PM
@Kevin:

Regarding your 8/20 post, the Forbes article is all wet. Its author makes a big deal about making a proper apples to apples comparison and then he makes the same mistake. He tries to arrive at an end-to-end MPGe comparison, except that the EPA's MPG ratings for ICEs, against which MPGe is based, are tank-to-wheels, not refinery-to-wheels. Ergo an MPGe rating for EVs which is wall plug-to-wheels and not power plant-to-wheels. True, it would be useful to have a comparison closer to well- or mine-to-wheels, and that would help favor gasoline in terms of total energy, but that is not what the EPA MPG ratings do. Moreover, the document the author references to make his point (Fed. CFR) actually uses a longer formula (PEF) to compare energy from oil to that for electric power for propulsion. Yet the Forbes author selectively omitted the full formula, which multiplies the energy equivalence from electric power by a "fuel content" factor of 6.67! One can argue that it's unfair to do that, but you can't selectively pick and choose from your favored authority without explanation. It's not apples to apples.

MPGe notwithstanding, what is important to compare is the cost of energy and the relative amount of greenhouse gases (GHG) produced, as far back in the energy chain as reliably possible, which is the refinery or the power plant (--good mining/drilling energy intensity data is hard to find and compare). I can corroborate that the Nissan LEAF fuel costs equate to ~100MPG at <$3/gal. So EVs win that in a slam dunk. Regarding GHGs, a pure coal-fueled EV would produce the same amount of GHG (plant-to-wheels) as a gas (ICE) powered car that gets something in the mid-30s to mid-40s MPG, depending on the numbers you find to make the calculations. But the electric grid is less than 50% powered by coal and that percentage continues to fall. So EVs are pretty darn competitive w/r/t GHG now and getting cleaner with the grid all the time. By contrast, high MPG gasoline cars will never break free of expensive and GHG-intensive fossil fuels. Major algae biofuel breakthroughs would be needed to change that.




Wow. I was really impressed by the growing array of choices and pretty laudable metrics these cars boost in terms of efficiency. I hadn't even heard of many of the cars that made this list. Are some of the models just sold in overseas markets and not in the United States?


Consistent Metrics

jhankwitz
8/8/2012 10:30:08 AM
It's unfortunate that the only consistent metric across all 12 is MPGe. The sporadic use of other metrics sparks great interest on how others fare.


Communist China Coda: Bad Choice for America

Ollie Prophet
8/13/2012 3:24:10 PM
Re: Communist China Coda: Bad Choice for America

Charles Murray
8/16/2012 7:56:48 PM
Thanks for your input, Ollie Prophet, but Coda is headquartered in California.


PV costs and EV payback

ChasM
9/3/2012 9:48:25 PM
Regarding PV costs and EV payback, @Kevin states that it would probably cost ~$30k for a PV system that will fully charge an EV. I paid about half that for my 2kW PV system BEFORE the 30% fed tax credit and this system produces enough to "fuel" my LEAF ~7k mi./yr including charging losses. Moreover, the price of raw PV panels is now less than half of what it was when I bought mine. When I roll in the price that my utility pays me for my green power into my fuel savings by going EV vs. gasoline, my PV payback time is reduced to ~6-7 years.

Nobody is saying that you can yet buy an EV and save money during the expected life of the vehicle over a comparable ICE car, e.g., Cruze vs. Volt. It's not about everybody always doing what's best only for his or her own pocketbook. That's why there are incentives for early adapters to help drive EV costs down. For now the Nissan LEAF is a low volume car expensively built in Japan. The similar Versa model is a high volume car built in Mexico. Therefore economies of scale have at least something to do with this.

Also, I think @gwf_fly is trying to make a point that I would also make, which is that there are intangible and unaccounted benefits that people usually skip over when considering EVs, though they never fail to skip over EVs' costs and risks. For example, in almost a year and a half and over 14k miles of driving my EV, I have opened its hood only to show friends. Nothing else. It's not just the savings in maintenance costs, though those are significant. It's the hassle, time, and management I no longer have to put into car maintenance. Further, what are the benefits of a near silent and vibration-free car? What value does that add for buyers? Don't they compare in part on that basis and isn't it reasonable that they would pay more for a vehicle that is superior in this respect? Would it surprise you that a Lexus, say, might be considered to be worth $500-$5,000 more than its peers on the basis of its refinement with respect to noise, vibration, and harshness? Well, an EV is considerably smoother and quieter than the best Lexus, approaching the ideal in that regard. It's almost magical-like and rewarding every time you travel! Isn't this worth SOMETHING in the purchase price?! Yet, I never see EVs awarded any value at all for such benefits.

Oh well, it's our pleasure and your loss!


Re: PV costs and EV payback

cherryB
9/25/2012 5:22:46 AM
The new 2013 hybrid Ford Fusion has earned the boasting rights to call itself the most fuel-efficient mid-size car in the land. Its EPA score nears the Prius liftback for mpg. You can buy junk car that works flawlessly or something new. It's a reason to buy Ford vehicles, with customers able to choose the fuel-efficient powertrain that best fits their lifestyle.


Regardless of EPAs calculated MPGe, the electricity used to power EVs is domestically made. This has two massive benefits - it reduces our dependence on foreign oil, improves our national security, AND creates jobs!

Gasoline is NOT SUSTAINABLE FOLKS!


Re: Gas vs Jobs

DJervis
3/28/2013 10:42:29 AM
How do you think electricity is made here in the United States (mostly fossil fuels in case you didn't know the answer). Many people think that because it's electric that no fossil fuels are used which isn't the case.


RAV4 EV example

pcushing
12/3/2013 3:22:04 PM
One small EV SUV that rarely gets mentioned is the Toyota RAV4 EV.

It's not the most efficient as it is a small SUV but I still get from 2.9 to 3.1 miles per KWh. This is real driving. Southern California commuting about 33 miles each way. Driving into the foothills and back ~130 miles on one charge, in traffic and at night. Down to San Diego and around town ~120 miles before recharging overnight. Cost to recharge is $0.17 per KWh at the commercial chargers (at work, hotel in San Diego, Ikea, local Carl's Jr, etc) or as low as $0.09 at home. Cost after rebates and discounts is $30K. Lease (3yr) was no money down, unlimited miles, $440/month (with tax $480) and includes maintenance. Buy at the end of lease $19K. Plenty of power, I don't use the Sport mode to get it past ~87mph. Supposedly it will exceed 100mph but I haven't tested that. Typically only use the partial charge to preserve battery life. It uses Tesla batteries and power train so it has good battery mangement. Overall works great for me.


Powering my EV

pcushing
12/3/2013 3:26:12 PM
I didn't mention I already have 4.2KWh of solar panels on my roof. Those cost about $14K after rebates and discounts. My first year electric bill dropped $2k so they will pay off before the 10 year shortest component warranty (the inverter) is up. At the low SCE rate for EV charging I haven't calculated how long adding more panels would take to pay off.


Good to see expansion of Plug In Hybrids

LetoAtreidesII
12/18/2013 9:55:36 AM
I am happy to see the expansion of the plug in hybrid. It will allow many of us to put an electric into our mix.

I have a short commute less than 8 miles each way great but when I need to do a service call it can go to 600 miles+, beach 200, etc.. So the extended range offered when needed is great. The other option is just 2 expensive, have a commuter car (All electric) and a seperate car for when I need to go those extra miles.

I am hoping this idea expands into larger vechiles like SUV's and Trucks, Again it would allow those people who want the extra power and space sometimes to still enjoy the advantages of Electric when driving shorter commutes.







More Blogs from Automotive News

2
General Motors is putting an off-road twist on hydrogen fuel cell technology with an imposing new pickup demonstrator called the Chevrolet Colorado ZH2.

3
The term "autopilot" is now at the heart of a growing debate between Tesla Motors Inc. and Germany's Federal Motor Transport Authority.

4
Twenty months after news leaked about Apple Inc.'s secretive automotive project, the high-tech giant has apparently decided it will not go toe-to-toe with Detroit, leaving few in the Motor City surprised.

54
From the Corvair and the Pinto to the Gremlin and the Pacer, we've collected the worst vehicles that suffered from design and engineering hiccups.

6
Electric powertrains are stealing the spotlight, as automakers showcase their best and brightest battery-powered vehicles, during the Paris Motor Show, Oct. 1-16.
Design News Webinar Series
10/27/2016 11:00 AM PDT | 2:00 PM EDT
10/4/2016 11:00 AM PDT | 2:00 PM EDT
9/29/2016 11:00 AM PDT | 2:00 PM EDT
9/27/2016 8:00 AM PDT | 11:00 AM EDT

The Continuing Education Center offers engineers an entirely new way to get the education they need to formulate next-generation solutions.


Oct 10 - 14, Embedded System Design Techniques™: Getting Started Developing Professional Embedded Software

Focus on Fundamentals consists of 45-minute on-line classes that cover a host of technologies. You learn without leaving the comfort of your desk. All classes are taught by subject-matter experts and all are archived. So if you can't attend live, attend at your convenience.
Next Course November 8 - 10: