A new study by R.L. Polk & Co. shows that the overall percentage of hybrids sold into the new vehicle market has fallen from 2.9 percent to 2.4 percent over the past three years. Moreover, approximately two-thirds of hybrid owners who returned to the market in 2011 did not buy another hybrid.
"Intuitively, you would expect the numbers to be higher, given how many hybrid vehicles are available in the market place today," Brad Smith, director of Polk's loyalty management practice, told us.
Polk's study revealed that only 35 percent of hybrid owners chose to purchase a hybrid again when returning to the market in 2011. The repurchase rate was even lower -- under 25 percent -- when owners of the Toyota Prius were excluded from the statistics.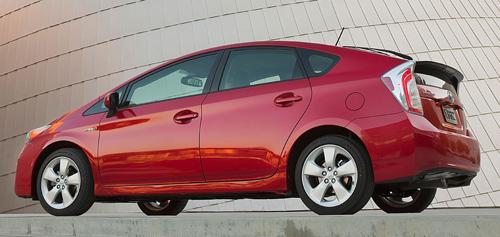 Industry experts familiar with the study don't believe that the low percentage of return buyers is a reflection of dissatisfaction with hybrids. Most hybrids, such as the Toyota Prius and Honda Insight, have performed well in reliability studies and have offered fuel efficiencies as advertised.
But hybrids now face competition from conventional gasoline-burning and diesel-burning vehicles that are boosting their fuel efficiencies. As a result, prospective buyers whose main concern is vehicle operating costs may be less inclined to choose a hybrid.
"People who buy hybrids because they are eco-friendly are more likely to stick with it and buy another hybrid," said Lacey Plache, chief economist for Edmunds.com. "But hybrids are facing really strong competition in terms of attracting consumers who are just looking at the bottom line."