[Correction Appended.] High-flying luxury hybrid maker Fisker Automotive received a black eye last week when its new vehicle, the Fisker Karma, died in a parking lot during testing at the Consumer Reports automotive test facility in Connecticut. "This is the first time in decades where we had a car that was undriveable and immovable," David Champion, senior director of Consumer Reports' Auto Test Division, told Design News. "It was just stuck in the middle of our car park."
The incident, described in detail on a Consumer Reports blog, occurred moments after the magazine's engineers drove the vehicle onto a test track to do a speedometer calibration. One of Karma's dashboard warning lights turned on, causing the engineering team to drive it back to the auto test shed to check out the problem.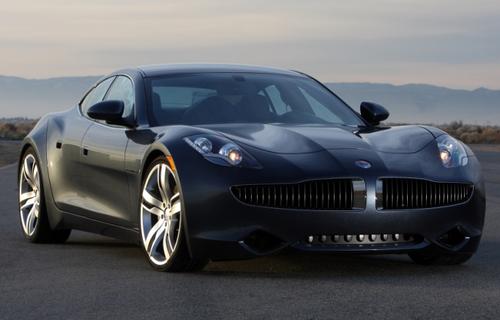 "We put the car into park to look at the owner's manual, and then it wouldn't shift back into 'drive' or 'reverse,' " Champion told us. An explanation in the owner's manual indicated that the vehicle had experienced a "high-voltage problem." The manual advised the engineering team to contact the dealer. Consumer Reports had purchased the car at a Fisker dealership in Connecticut for $107,850 and had picked it up just four days earlier. A photo on the Website shows the Karma being hauled away on the back of a flatbed truck.
In a statement, Fisker described itself as a new company introducing a new technology into the marketplace. "With about 2,000 Karmas built to date, 1,000 at retailers and 500 in customer hands, there are many satisfied Fisker owners around the world, driving without incident," the statement said. Satisfied owners include Justin Bieber, Ashton Kutcher, and Leonardo DiCaprio.