The temporary halt in the production of the Chevy Volt isn't a sign that the Volt is dead or that electric cars are disappearing, but rather that General Motors executives must now separate the Volt's hype from its real value in the marketplace.
The five-week shutdown, announced on Friday, occurred after the giant automaker saw that it wouldn't meet its earlier forecasts of 45,000 annual sales for the Volt, and that its inventory levels were rising too fast. "We made the move to keep the proper inventory levels and to match production to demand," GM spokesman Randy Fox told Design News. "But we have no intention -- none whatsoever -- to pull the plug."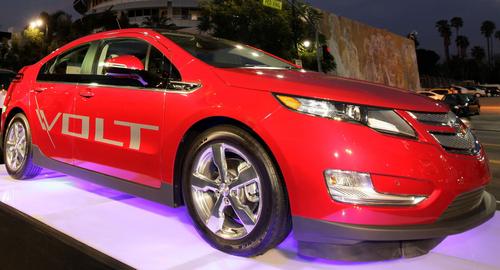 Auto industry experts said they believe GM is committed to the Volt, but added that the company's executives succumbed to the huge hype surrounding the vehicle and began forecasting sales numbers that simply weren't realistic. "There was never the potential for the Volt to be this high-volume, this soon," David Cole, chairman emeritus of the Center for Automotive Research, told us. "The economics of this just didn't make sense."
The Volt has been a media sensation virtually since it rolled out as a concept car at the Detroit auto show in January 2007. Within days of the rollout, more than 250,000 consumers weighed in on a GM.com Web survey, declaring that they would be interested in buying a Volt. The reality, however, has been far different than that. In 2011, the Volt's first full year on the market, GM sold 7,671 Volts -- about 3,300 less than the company's conservative forecasts. In January 2012, sales figures dipped to just 603, which GM blamed on the publicity stemming from a fire during testing by the National Highway Traffic Safety Administration (NHTSA).
Some experts believe that GM executives recently began comprehending the reality, after first getting too caught up in the great expectations. "Dan Akerson (GM CEO) made a pronouncement about reaching 45,000 sales this year," Cole said. "He should never have done that. But he did." By the time GM executives realized that the Volt's sales were not going to hit earlier targets, inventory levels had already risen too high. As a result, the automaker has had to temporarily lay off about 1,200 hourly workers and 130 salaried employees at its production plant in Hamtramck, Mich. The workers are scheduled to return to the plant on April 23.