The federal government postponed its implementation of a rule that could require all new vehicles to incorporate backup cameras, but the debate raged on this week.
Proponents of the proposed rule continued to weigh in on the advantages of improved rear visibility, while automakers remained quiet on whether they support the idea.
"The blind zone on today's cars can be huge," Janette Fennell, president and founder of KidsAndCars.org, an organization that champions laws that would help reduce backover accidents, told us. "It's usually 20 or 30 feet, sometimes more."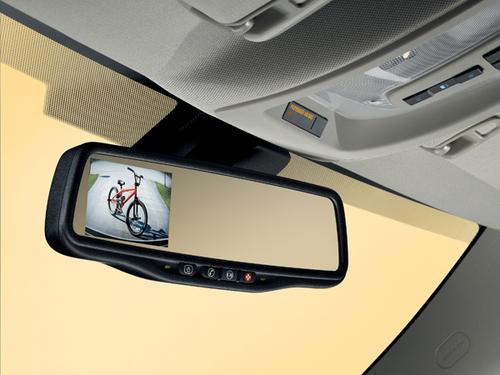 The issue came to light early this week, when the National Highway Traffic Safety Administration was expected to send Congress a final rule that would have called for improved rearward visibility in vehicles. However, the NHTSA postponed a decision on the rule until December.
The decision is an emotional one for Fennell's organization and for those who have lost family members to backover accidents. KidsAndCars.org posts photos of children who have been killed in such accidents, and it has conducted studies to determine the size of vehicles' rearward blind zones. It puts cones 28 inches high (about the size of a toddler) behind the vehicle and then measures how far back the cone must be moved before the driver can see it. In some cases, the distance exceeds 40 feet, Fennell said.
"Most people would be shocked if they knew how big the blind zone behind their vehicle is," she said. Each year, 221 people, including 100 kids, are killed in backover accidents.