"You need to have enough available height to give the bag proper [crash] coverage," Eckel said. "And the side of the seat has to house the bag, so you need the seams on the seat to be just right."
By introducing the center air bag, GM is at the tip of a trend that includes most of the industry. Many vehicles incorporate air bags for drivers, passengers, and rear seat occupants. Side curtain air bags are common, as are knee bags and front seat "outboard bags," which provide lateral support for the lower half of the body. Ford Motor Co. even has inflatable seat belts for rear seat occupants.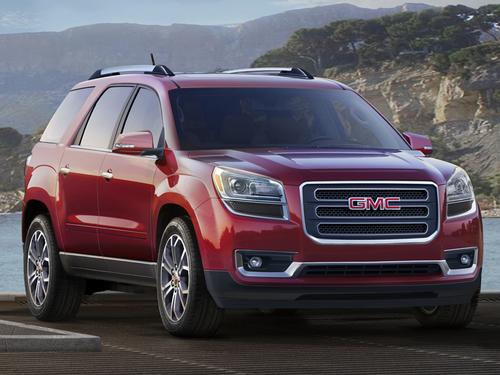 At last week's Chicago Auto Show -- the site of GMC's Acadia rollout -- other automakers hinted that center air bags would be coming soon. Toyota Motor Corp. demonstrated future safety technologies, including center air bags, at its booth. A Toyota spokeswoman at the show said it was "looking at the possibility" of adding center bags.
GM said the front center air bag will also be available on the 2013 editions of the Buick Enclave and Chevy Traverse.
Rader of the Insurance Institute said GM's move to center air bags is a logical one. "It comes down to Packaging 101. The same thing you do to keep a fragile object safe in a box in transit is the same thing you need to do to protect people in a crash."
Further reading: