In the wake of the Chevy Volt fire investigations, sales are down, and General Motors' CEO Dan Akerson is blaming the downturn on a spate of bad publicity.
Akerson told Congressional investigators recently that the Volt has become "a political punching bag," and said that the car has suffered "collateral damage" because of two months of relentless questions about safety, according to the Detroit News.
Judging by the sales numbers for January, there may be truth to Akerson's allegations. In January, the Volt's sales dropped to just 603 units, after reaching 1,529 in December.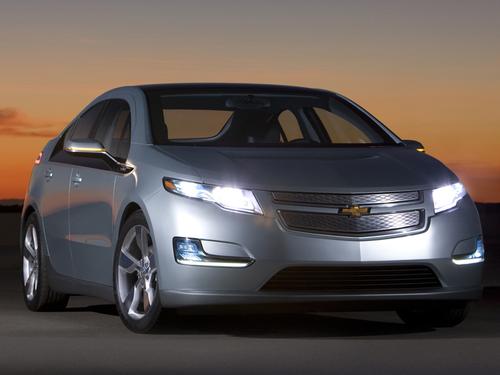 But the Volt's bigger problem is cost, not fires. When we reviewed a Volt for a week in October, the sticker price of our vehicle was $44,680. Typically, it should be closer to $40,000, with a $7,500 federal tax rebate, but even on a Volt, extra features can add up.
Those numbers place the Volt close to low-end luxury vehicles. As we've said before, the Volt is a car for those with an untraditional sense of luxury -- well-to-do people who are willing to spend the extra money to clean up the environment. GM as much as admitted that when vice chairman Steve Girsky reportedly said that the median income of Volt owners is $175,000 a year, according to AutoWeek.com. Girsky also reportedly said that the car "is bringing more BMW customers to GM than Cadillac is."
Our online readers have echoed such sentiments. One online commenter, who calls himself "averagejoe72677," noted that "unless you're raking in over $100K a year, the Volt is far too expensive to buy, and long-term ownership cost is unknown." Another reader, named "jmiller," added that "even at $40K, when you start to look at the payments and how much money one really spends on gas, it's tough to make the numbers work out."
That's probably why, before the fire investigations affected sales, the Volt was still running below its projected sales levels for 2011. Even with a big December, it fell about 2,300 units short of its year-end sales goal of 10,000. So it's a stretch to blame everything on bad publicity.