Ready or not, the Internet is creeping back into the vehicle.
This time, we're not talking in-car PCs. Drivers won't be Googling as they tool down the road.
But the Internet is coming, just the same. This time, it has a lot to do with smartphones, low-cost navigation, fleet operations, and vehicle tracking, as well as an office-in-the-car, Facebook-in-the-back-seat kind of mentality. Nothing's more chic than mobile Internet connectivity, and the auto industry isn't about to let that opportunity pass unfulfilled.
"These days, along with computing, wireless communication seems to be the center of the innovation universe," says Don Butler, vice president of marketing for Cadillac. "This is the place where the cool stuff is happening."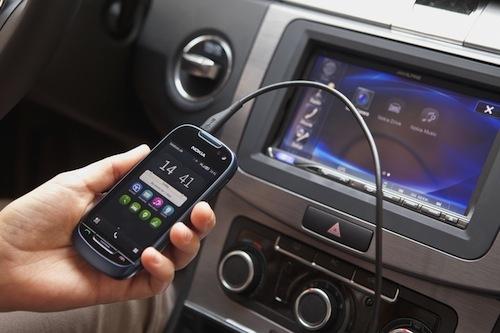 Automakers know what's cool, and they want to offer cool stuff to their customers. In September, a powerful consortium of auto companies, cellphone makers, and electronics manufacturers unveiled an open standard to make it easier for a car's head unit to communicate with Internet-enabled smartphones. Days later, Cadillac rolled out an infotainment system that lets users control in-car devices, such as smartphones, with the touch gestures that have become familiar to users of iPads. Manufacturers of cars, trucks, and even buses have installed router-like devices to deliver Internet connectivity to contractors, salespeople, and students.
"Manufacturers now know they have to deliver apps and services to their vehicles," says Sterling Pratz, CEO of Autonet Mobile, a maker of vehicle-based Internet routers. "Not only do these technologies support the consumer. They also drive sales."
That hasn't always been the case. On the road to in-vehicle nirvana, automakers and suppliers have occasionally misread the signals. In 2000, for example, Cadillac rolled out an in-car PC that intertwined such services as email, Internet browsing, navigation assistance, and cellphone capabilities. By late 2001, the luxury car manufacturer had pulled the plug on the technology. Several other manufacturers considered such efforts, and one supplier even rolled out an after-market in-car PC, but the demand for such systems was tepid at best.
Today, the demand has clearly changed. Many smartphone owners want to bring their device into the vehicle and access it through their center console, or even through steering wheel controls. They say they don't want an in-car PC, but they do want connectivity.
"People get scared of the Internet-in-the-car idea," Pratz says. "They think about texting and driver distractions and crashes."
In truth, the auto industry wants connectivity in the car. It just wants to supply that connectivity responsibly. The Car Connectivity Consortium (CCC) -- which includes Volkswagen, Toyota, General Motors, Daimler, Honda, Hyundai, Delphi, Alpine, Clarion, Denso, Garmin, LG Electronics, Mitsubishi Electric, Motorola Mobility, Nokia, Panasonic, Renesas, Samsung, and Sony -- recently took a step in that direction. It rolled out an open standard that enables the majority of automotive head units and smartphones to communicate.