DeLorean Motor Co., Inc. has unveiled the DeLorean EV, an electric car that marries the legendary Back to the Future DeLorean automobile of the 1980s with a lithium-ion-based, DC-powered, electric drivetrain of today.
"It turns out the DeLorean is a perfect platform for electrification," noted Chris Anthony, CEO of Flux Power, Inc. and Epic Electric Vehicles, both of which worked with DeLorean Motors to develop the powertrain for the new vehicle. "It's well designed, it's lightweight, it never rusts, and it has a design aesthetic that's meant to blow you away."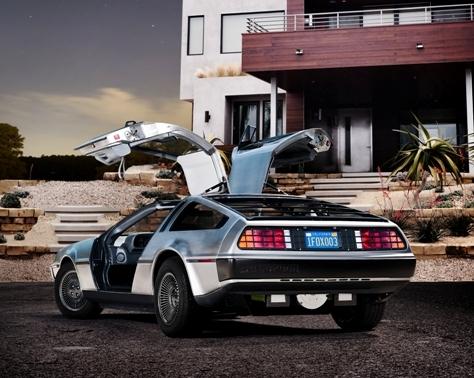 Surprisingly, the new DeLorean EV is not a publicity stunt. DeLorean Motors, which has serviced, restored and sold DeLoreans since 1995, plans to begin selling the converted EVs in 2013. Interested parties are already said to be lining up to reserve vehicles, which are expected to cost between $90,000 to $100,000.
"We've been surprised by the reaction," said James Espey, vice president of DeLorean Motor Co., in an interview with Design News. "It's killed our web site twice and the phones have been ringing non-stop."
DeLorean has been working on the idea for about four years. Because the company has a 40,000-square-foot warehouse stocked with more than a million parts, its executives fixed on the idea of using the parts in a new, electrically-powered version of the car. Plans are to build between 350 and 400 electric DeLoreans, based on the company's current inventory of parts.
"Our primary business has been parts, service, and restoration," Espey told us. "We've literally got millions of nuts, bolts, and washers. We've got seats, wheels, brakes, and transmissions. It's all here in the building. And the best way to make money off those parts is to assemble them into cars again."