The contract with A123 Systems, meanwhile, calls for the engineering of A123's Nanophosphate cells and the integration of electronic components. GM said the batteries and other components will be used in future EVs to be sold in global markets, especially Asia.
"You're going to find pockets in places such as India, where an electric vehicle will make sense for certain customers," Peterson told us. "And, as the Nissan Leaf is proving, there may be some people here in the United States who want an electric vehicle, as well."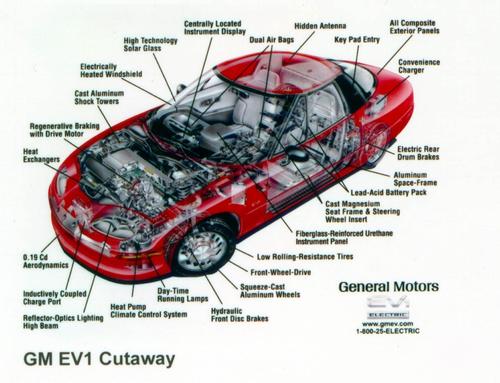 GM had previously worked with LG on the battery for the Chevy Volt and on a demonstration fleet of all-electric Chevrolet Cruze vehicles, which were used at the G20 summit in Seoul, South Korea, last year.
To date, however, GM has not announced the availability of any production electric cars. It describes its current work with LG and A123 as a "technology investigation."
GM stressed that it isn't backing off its commitment to architectures like that of the Volt, which allow for all-electric driving on only a part-time basis. "The Volt makes perfect sense for today's market," Peterson said. "Not a lot of people can afford to have a limited-use BEV in their fleet."
The move to pure electrics is seen as an investment for the future. New federal standards, which call for automakers to double their fuel economy to 54.5mpg by 2025, place more pressure on automakers to produce pure electric cars, which have mpg-equivalent numbers of more than 100. Moreover, proposed regulations in California would also levy fines on automakers that don't sell zero-emission vehicles in that state.
"As we look to the future, there are regulatory requirements," Peterson said. "We're looking at electrification to help us get there."

For Further Reading
To keep up with our Chevy Volt coverage, go to Drive for Innovation and follow the cross-country journey of EE Life editorial director, Brian Fuller. On his trip, sponsored by Avnet Express, Fuller is driving a Volt across America to interview engineers.