It's hard to ignore the recent stories about starting problems in the Nissan Leaf, but the truth is that they're probably more smoke than fire.
The problems began in late March, when some Leaf owners found that their cars wouldn't start because of an air conditioning system programming flaw. Understandably miffed, they took to the Internet. "This exact thing happened to me yesterday at 4 p.m. as I was trying to show it off to a co-worker," one owner wrote on mynissanleaf.com. "DEAD."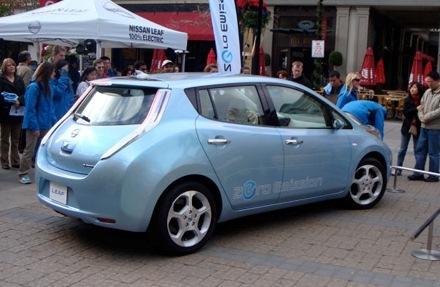 News of the problem resurfaced two weeks ago, after Neil Steinberg, a Chicago Sun-Times columnist testing the Leaf, said it died in his driveway. "Frugal soul that I am, I press the AC 'ON/OFF' button and then try to put the car in reverse," he wrote. "Nothing."
As dangerous as it is to put too much stock in the Internet, news of the problem appears to be gaining momentum there. Typing "Nissan Leaf," "won't start," and "AC" into Google now yields more than 19,000 hits.
In an interview with Design News, Nissan acknowledged there was a problem, but it added that it has been fixed, and that the Sun-Times issue was unrelated. The Sun-Times writer "likely didn't know to press the brake when trying to start the car, resulting in the car going into accessory mode, rather than ready mode," according to the automaker, which found no technical problems with the vehicle.



More Blogs from Captain Hybrid

19
Nissan Motor Co. is taking the electric vehicle into new territory, rolling out an exotic-looking three-seat concept car that combines sustainability with race car-like performance.

23
Although a plug-in electric car has its advantages, some suppliers are betting that not all EV owners will want to plug in. Some, they say, will want to charge their cars wirelessly.

12
Urbee, the 3D-printed car that has attracted international attention, now has a new task to conquer -- driving from New York to San Francisco on just 10 gallons of gas.

110
Wireless EV chargers, designed by HEVO Power, have hit NYC streets. Park over one, and your electric vehicle could reach a near-full charge in about an hour.

26
Chevrolet plans to rolls out a bi-fuel version of its Impala next summer. It will join Honda's Civic Natural Gas Car as the industry's only factory-built CNG sedans.


LATEST ARCHIVED BROADCAST
For industrial control applications, or even a simple assembly line, that machine can go almost 24/7 without a break. But what happens when the task is a little more complex? That's where the "smart" machine would come in. The smart machine is one that has some simple (or complex in some cases) processing capability to be able to adapt to changing conditions. Such machines are suited for a host of applications, including automotive, aerospace, defense, medical, computers and electronics, telecommunications, consumer goods, and so on. This discussion will examine what's possible with smart machines, and what tradeoffs need to be made to implement such a solution.



Datasheets.com Parts Search
185 million searchable parts
(please enter a part number or hit search to begin)