It's hard to ignore the recent stories about starting problems in the Nissan Leaf, but the truth is that they're probably more smoke than fire.
The problems began in late March, when some Leaf owners found that their cars wouldn't start because of an air conditioning system programming flaw. Understandably miffed, they took to the Internet. "This exact thing happened to me yesterday at 4 p.m. as I was trying to show it off to a co-worker," one owner wrote on mynissanleaf.com. "DEAD."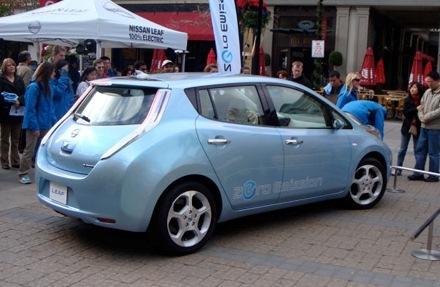 News of the problem resurfaced two weeks ago, after Neil Steinberg, a Chicago Sun-Times columnist testing the Leaf, said it died in his driveway. "Frugal soul that I am, I press the AC 'ON/OFF' button and then try to put the car in reverse," he wrote. "Nothing."
As dangerous as it is to put too much stock in the Internet, news of the problem appears to be gaining momentum there. Typing "Nissan Leaf," "won't start," and "AC" into Google now yields more than 19,000 hits.
In an interview with Design News, Nissan acknowledged there was a problem, but it added that it has been fixed, and that the Sun-Times issue was unrelated. The Sun-Times writer "likely didn't know to press the brake when trying to start the car, resulting in the car going into accessory mode, rather than ready mode," according to the automaker, which found no technical problems with the vehicle.