A looming California emissions plan and a proposed federal fuel economy standard are combining to create consternation among automakers.
If both plans are adopted, automakers will face a stiff uphill battle. As it stands now, the federal fuel regulation could call for a corporate average fuel economy (CAFE) of 56.2mpg by 2025. That's more than twice today's figure of 27.3mpg. At the same time, California wants zero-emission vehicles (ZEVs) and "partial zero-emission vehicles" to comprise 5.5 percent of new-car sales in the state by 2018, and 14 percent by 2025. That translates to about 225,000 ZEVs sold annually in California alone. If the manufacturers come in below their prescribed share, each would have to pay a fine of $5,000 per vehicle beneath the target number.
Surprisingly, automakers aren't throwing a fit over the proposed regulations. Yes, they're unhappy, but most say the technology exists to get there.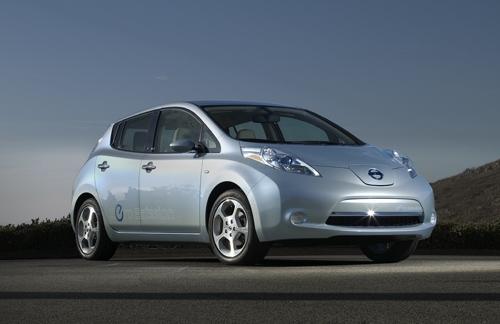 The question is: Will consumers buy the new breed of vehicles?
"You can always hit a fuel economy number, but if it costs so much that a customer can't buy it, then you've created a problem," says Michael Stanton, president and CEO of the Association of Global Automakers, which represents such foreign companies as Toyota, Honda, and Nissan, among others.
"We support the higher fuel economy standards where feasible, so long as they protect consumer choice, vehicle affordability, and jobs," adds Wade Newton, a spokesman for the Alliance of Automobile Manufacturers, which represents General Motors, Ford, and Chrysler, among others.
If you read Newton's statement carefully, it summarizes the gist of the industry's position. The phrase "so long as they protect consumer choice" is critical, because it means automakers are willing to boost their efficiency numbers, but they don't want to be told which kinds of technologies they should build. Specifically, they don't want to face mandates that call for certain numbers of battery-electric cars or plug-in hybrids.
Most of the automakers believe they could meet, or come close to meeting, the 56.2mpg target with a combination of rather conventional technologies. Indeed, the EPA's "Interim Joint Technical Assessment Report" suggests four different technical pathways the manufacturers could follow to reach the goals. The pathways allow automakers to choose a combination of technologies, including: start-stop systems, cylinder deactivation, turbocharging, advanced spark, six- and eight-speed automatic and dual-clutch transmissions, smaller engines, smaller vehicles, conventional hybrid technologies, plug-in hybrids, and pure electric powertrains. At least one Asian automaker has reportedly said it could reach the 56.2mpg figure with an all-gasoline-burning lineup.
The bottom line is that the automakers don't like the California proposal because it could force them into selling a product too many consumers don't want. Since most big automakers are now building electric cars, they don't want to overtly admit that EVs don't appeal to a large enough swath of customers. But that's their fear. In the worst scenario, they're afraid sticker prices will rise, sales will fall, consumers will hang onto their old vehicles, and jobs will be lost.
"The problem is that [the California plan] is a design standard," Stanton says. "It could be very expensive for manufacturers to pursue. You have to wonder whether it all makes sense."