A half century ago, cars were still built by people, not robots. Even on some of the country's longest assembly lines, human workers installed windows, doors, hoods, engines, windshields, and batteries, with no robotic aid.
"In today's automated era, it's easy to forget how cars used to be put together by human beings on an assembly line," Andrew Beckman, archivist for the Studebaker National Museum in South Bend, IN said. "When you look back at the sheer number of people it took to build a car back then, you realize that today we're only using a fraction of that number."
Studebaker Museum is now offering a glimpse of those times in a new exhibit, "Assembly Lines," which focuses on a final assembly line from a Studebaker plant in South Bend. The exhibit includes cars, photos, and schematics of the line that built the company's Lark and Hawk vehicles in 1960.
"It's just 55 years ago, but it really shows how automation and robotics have changed the way we build products today," Beckman said.
From hood assembly to final inspection, we offer a peek at how the old Studebakers were put together. Click on the 1961 Lark below to start the slideshow.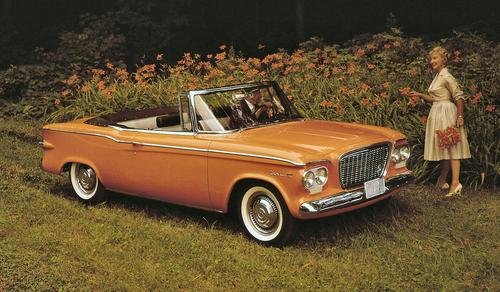 Related posts: