If there's a rule of thumb in modern engine design, it's that smaller is better. Smaller engines weigh less, burn less fuel, and simplify packaging.
"Today, it's more about technology than it is about big displacement," Alan Hall of Ford Motor Co. told Design News. "It's about maximizing the efficiency of the fuel-air mixture right down to the atomic level."
Indeed, automakers these days are trying to boost performance without resorting to a bigger block. They want to squeeze the last ounce of energy from every drop of fuel. That's why they're fitting their engines with such features as variable valve timing, cylinder deactivation, and direct injection. It's also why more automakers are adding turbochargers -– the better to make those small engines accelerate like big ones.
"If you can go from a V-6 down to a four-cylinder while maintaining or surpassing vehicle performance and efficiency, then you've done something important," Tom Read of GM told us.
Here, we offer a collection of engines that have done something important. From compact car engines to truck engines, these are the ones that are squeezing more from less.
Click on the engine below to start the slideshow.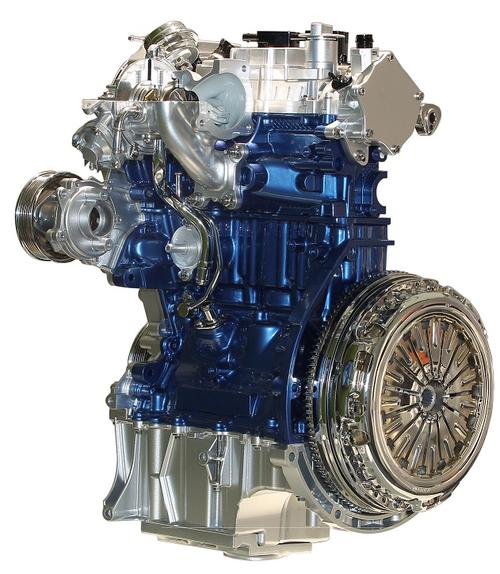 READ MORE ABOUT AUTOMOTIVE TECHNOLOGY:
Senior technical editor Chuck Murray has been writing about technology for 32 years. He joined Design News in 1987, and has covered electronics, automation, fluid power, and autos.