The 2015 North American International Auto Show, held in Detroit Jan. 12-25, serves as a perfect snapshot of todayís auto industry. On the show floor, the ever-present emphasis on torque and horsepower subtly gave way to a combination of performance and fuel efficiency.
Mercedes-Benzís new C350, for example, offers 443 lb-ft of torque in a plug-in hybrid. Fordís F-150 Raptor, meanwhile, shed 500 pounds of mass while maintaining its reputation for off-road performance. And Chevyís new Volt boosts its range capabilities to an impressive 50 miles, while offering the immediate torque of an electric drivetrain.
Design News was at the show and brings you the most notable highlights. From plug-in hybrids and electric cars to lightweight trucks and supercars, we provide a glimpse of the best from the show floor.
Click on Ford's GT supercar to check it out.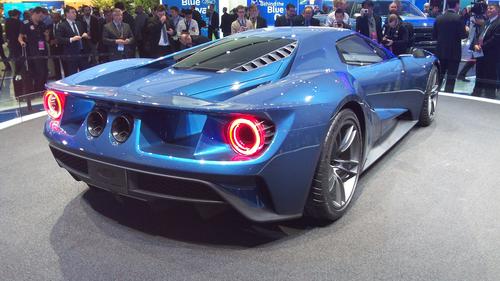 Design engineers and professionals, the West Coastís most important design, innovation, and manufacturing event, Pacific Design & Manufacturing, is taking place in Anaheim, Feb. 10-12, 2015. A Design News event, Pacific Design & Manufacturing is your chance to meet qualified suppliers, get hands-on access to the latest technologies, be informed from a world-class conference program, and expand your network. (You might even meet a Design News editor.) Learn more about Pacific Design & Manufacturing here.
Related posts: