Tesla Motors might be planning to boost the driving range of its two-seat Roadster to 400 miles. In a recent interview, Tesla CEO Elon Musk said lithium-ion battery technology has made dramatic improvements in recent years, and suggested that the company would offer retrofit units for owners who want the newer technology.
"The Roadster had an older generation battery," Musk told Auto Express recently. "We'll upgrade it to a newer generation battery pack and it should have a range of about 400 miles, which will allow you to drive from LA to San Francisco non-stop."
Click on Tesla's Roadster to start the slideshow.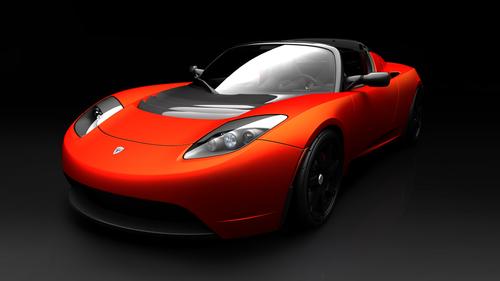 Tesla introduced the Roadster in 2008 and its EPA-rated range at the time was 245 miles. The specific energy of lithium-ion batteries has increased since then, however, and some say Tesla's chemistry now checks in at about 250 Wh/kg. In contrast, the Tesla figures were under 200 when Design News interviewed Tesla chief engineer JB Straubel in 2009. Moreover, vehicles that use large format lithium-ion batteries are still mostly between 150 Wh/kg and 200 Wh/kg.
Musk told Auto Express that a range in excess of 400 miles is also a distinct possibility. "It will be possible to have a 500-mile range car," he said. "In fact, we could do it quite soon, but it would increase the price. Over time, you could expect to have that kind of range."
A 400-mile Roadster could serve as an industry milestone, largely because the Roadster's battery bay is assumed to be confined -- that is, Tesla would be forced to employ the available volume from the original 2008 vehicle. In the past, automotive engineers have often said they could boost range of EVs by increasing the mass and volume fractions (and therefore, the cost) of the battery pack. But in the case of the Roadster, that wouldn't be possible. Any range improvement would have to follow directly from the greater specific energy of the chemistry.
In an email, Tesla Motors acknowledges that it is indeed planning to offer a new battery pack for the Roadster. "We are developing advanced battery technology that we hope to be able to install in Roadsters," a Tesla spokeswoman wrote in an email to Design News last week.
The question is how much Tesla would charge for the new battery pack. If an 80-kWh battery could be built for $250/kWh, the battery would cost Tesla $20,000. The company would then be likely to add an installation charge and profit markup to that cost.
At Tesla's online forums, reviews of the idea were mixed. Some questioned how it would affect the vehicle's existing center of gravity and how much it would cost, while others were skeptical.
"I do not believe Elon will deliver 'something cool with the Roadster later this year' and a 400 mile range Roadster battery is a fantasy IMO," wrote one commenter.
"This is a great outcome for everyone," wrote another. "I get more range. Tesla uses new technology cells in the existing battery case. Easiest solution with the most impact. Win."
Related posts: