Get your Allman Brothers albums ready. The iconic Volkswagen Microbus may be poised for a comeback, and this time it could be electric.
At a recent roundtable discussion in New York, Volkswagen brand board member Dr. Heinz-Jakob Neusser told attendees that an all-electric version of the venerable "VW bus," as it's known, could appear as a concept vehicle soon. Details are scarce because the German automaker has made no formal announcement, but Neusser said the original vehicle's shape makes it a natural choice for an electric powertrain.
"His take was that if you want to keep the iconic proportions and the short front overhang, you basically have to turn it into an EV," VW spokesman Mark Gillies told Design News.
Click on the image below for a brief history of the VW Microbus.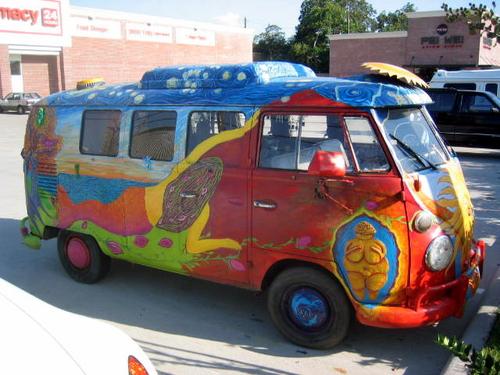 Several versions of the Volkswagen bus have been marketed over the past 65 years, starting with the classic Type 2 in 1950, and including variations such as the well-known Vanagon in the '80s. It has been known by a variety of official names, including Microbus, Transporter, and Kombi, as well as such nicknames as Bulli, Camper, and even "Hippie van," for its association with the 1960s counterculture movement.
Over the years, the vehicle's popularity has never completely faded. In February, a VW Type 2 Kombi 23 Window Somba Bus was sold at an Australian auction for $157,000.
MORE FROM DESIGN NEWS: Slideshow: Volkswagen Takes a Deep Dive Into Electrics
Information about the proposed vehicle's electric powertrain is unavailable. Volkswagen currently has a battery-powered electric car called the e-Golf that uses a 24.2-kWh lithium-ion battery and offers a 118-mile all-electric range. For an electric Microbus to offer the same range, it would need a much bigger battery, however.
This isn't the first time Volkswagen has rolled out an electric Microbus concept. The giant automaker did it at the Geneva Motor Show in 2011, but never brought the car to market.
MORE FROM DESIGN NEWS: Slideshow: Volkswagen to Build World's Most Fuel-Efficient Car
Senior technical editor Chuck Murray has been writing about technology for 31 years. He joined Design News in 1987, and has covered electronics, automation, fluid power, and autos.
Design engineers, New England's premier design and manufacturing event, Design & Manufacturing New England, will take place in Boston, May 6-7, 2015. A Design News event, Design & Manufacturing New England is your chance to meet qualified suppliers, get hands-on with the latest technologies, be informed, and expand your network. Learn more here.