Steadfast in its belief that diesel engines are right for the times, General Motors is expanding US availability of the compression-ignited technology in Chevrolet cars and light trucks.
The giant automaker announced last week that the 2018 Chevrolet Equinox sport utility vehicle (SUV) and the 2017 Cruze compact car will both offer a diesel option, despite sluggish demand for the technology in the wake of the Volkswagen emissions scandal. "We think there's an open-door opportunity for light-duty diesels right now," GM spokesman Tom Read told Design News. "Diesel customers are well aware of the benefits in fuel economy, performance, and even resale value."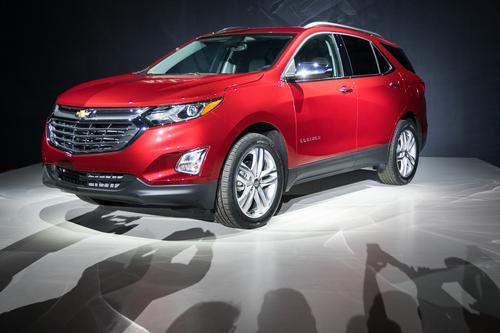 The new Equinox and Cruze will offer a 1.6-liter, cast aluminum, turbocharged diesel engine that delivers a peak torque of 236 lb-ft at 2,000 rpm and an estimated fuel economy of 40 mpg. "Normally, a performance like that costs you in terms of fuel economy," Read said. "But here, the improvement comes with great efficiency."
That improvement, however, comes a year after Volkswagen publicly admitted to deceptively programming its turbocharged direct injection (TDI) engines to meet US emissions standards, even while they emitted 40 times more NOx in real-world driving. When the deception became public, it made headlines around the world, harming the reputation of the technology, at least temporarily.
"It's definitely trending lower since the Volkswagen scandal," Dave Sullivan, an analyst for AutoPacific Inc., told us.
Click on the image below to view more photos.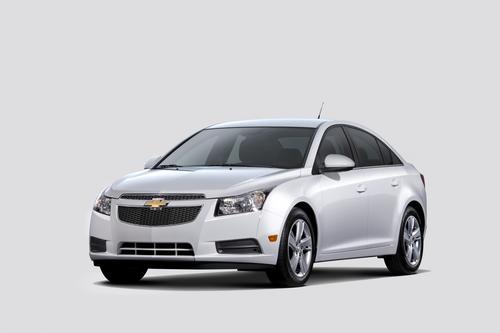 Still, GM has stuck with the technology, even improving it, since reintroducing it in the 2014 Chevy Cruze after a 28-year hiatus in passenger cars. Back then, the company employed a 2.0-liter engine that offered 258 lb-ft of torque. By comparison, the new engine offers 236 lb-ft in a 1.6-liter displacement, a per-liter improvement of about 14%.
The new engine is designed at engineering centers located in Italy, Germany, and the US. It employs a turbocharger from BorgWarner Inc., GM said, and comes at a time when diesel technology is better than ever. Noise, exhaust soot, and foul smells were engineered out of the engines a long time ago, and their natural fuel efficiency had begun to look more appealing. "European diesels are wonderful engines," David Cole, chairman emeritus of the Center for Automotive Research, told Design News in 2013.
But while diesel engines still capture more than 40% of the passenger car market in Europe, they've been less successful in the US. Predictions of a 6% US market share by 2015 haven't materialized. And new diesels in the Ford F-150, Ram 1500, and Jeep Grand Cherokee haven't sold as hoped, Sullivan said.
READ MORE ABOUT ENGINES ON DESIGN NEWS:
GM, however, is hoping to fill the diesel vacuum left by Volkswagen's US exit. "GM's definitely looking at going after some white space," Sullivan said. "Volkswagen is not going to be selling diesels here, probably in this decade, at least."
The question for automakers is whether the Volkswagen scandal will cause consumers to shy away from diesels in general. Historically, buyers have quickly forgotten such mistakes, Sullivan said. "It's not like people are saying, 'I'm not going to buy Hondas because they have Takata airbags,'" he told us. "The forgiveness factor is pretty high in automotive."
GM is betting that it will be. "There's a lot of merit to diesel," Read said. "It remains the most efficient internal combustion engine out there."
Senior technical editor Chuck Murray has been writing about technology for 32 years. He joined Design News in 1987, and has covered electronics, automation, fluid power, and autos.