Engineering companies today are coming up with some of the most creative, innovative ideas to meet tough challenges and improve everyday life. We're in an era of distributed intelligence, where more embedded systems are appearing in all sorts of places. And whether it's smart electrical power grids or smart coffee machines, the complexity of those systems is increasing.
Design teams are doing their best to stay on top of the latest technologies and improve system capabilities with features like additional sensor measurements, sophisticated processing algorithms, high-speed control loops, and wireless communication protocols. As exciting as this may be, the hard reality is that doubling the number of features or capabilities doesn't mean engineers can double the size of their teams or double the time it takes to deliver new ideas to market. This is why embedded platforms that combine flexible hardware components and an integrated software framework are becoming more important in helping design teams build complex embedded systems faster. When high-speed interconnects, I/O circuitry, and supporting firmware have already been designed, validated, and tested by a different team, engineers can get an instant head start and reduce considerable risk in the overall design.
Over the last decade, we've seen many advances in chip-level integration, with microcontrollers, DSPs, and other types of system-on-chip (SoC) technology continuously expanding functionality through high-performance analog-to-digital converters and digital-to-analog converters and other peripherals. Most recently, the combination of processor cores and FPGA fabric has been introduced to the market, like Intel's Atom E600C series and Xilinx's Zynq family.
Click on the image to see examples of the role embedded platforms are playing in next-generation designs.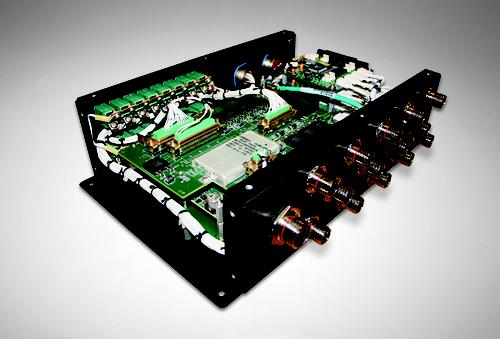 While these integrated chip designs allow for lower power and smaller footprints, taking advantage of all the features that can now be packed into a small silicon part requires complex board-level design expertise and advanced processes in manufacturing and testing. Single-board computers (SBCs) and similar form factors have been around for decades, but the increasing need for high-speed and high-density PCB design has spurred engineering teams to look at standard off-the-shelf options more than ever before. Instead of trying to build everything from scratch, why not let someone else take on the risk and expense of designing some of the most complex parts of the system?
The rising trend of using computer on modules (COMs) and system on modules (SOMs) is a great example of how the most common hardware needs of an embedded system can be served by commercially available boards yet still be customized through software and I/O electronics for specific embedded tasks. The total market for COMs and SOMs is expected to double in less than five years, making it the fastest-growing segment in embedded devices. These boards often include all the memory and support circuitry surrounding the processor, as well as standard communication interfaces and connectivity for system-level integration. With hundreds of off-the-shelf embedded processing boards and modules to choose from, design teams can decide how much of the overall system to integrate with standard pieces or customize themselves.
As standard boards and modules help meet some of the challenges in complex hardware design, the second part of a complete embedded platform is having an integrated software framework to take full advantage of the hardware. Placing a processor and an FPGA on the same board or in the same chip is helpful only if engineers have the right tools and expertise to program them. This is the next major hurdle in the evolution of engineering design tools. There's been a lot of focus on this over the past few years, with hardware and software companies using high-level synthesis (HLS) technologies and offering development environments with code-generation capabilities to help address the issue.
Some technology providers have chosen to use C-to-gates tools to make it easier for software engineers to program FPGAs. As software design tools continue evolving to more easily represent hardware architectures, engineering teams can reduce the amount of time and effort they spend on component implementation and low-level design tools and spend more time on adding the most value through their core application competencies. Working at a system level, they can explore more ways to perfect application-specific algorithms or other types of secret sauce and further differentiate the products they're designing while still getting to market faster.