Raw cables and assemblies Once you've identified your connector, it's time to define the raw cable and the cable assembly. With connectors continually getting smaller, it's becoming easier to inadvertently spec a small connector that won't work with the larger cable you would like to use. You'll have to look at both the cable and the connector together to make sure they are compatible.
Some companies may also have custom raw cable in stock that may meet your requirements, eliminating the normal four to six weeks of custom raw cable fabrication time. If time is tight, check with your supplier to see if you can take advantage of stocked material.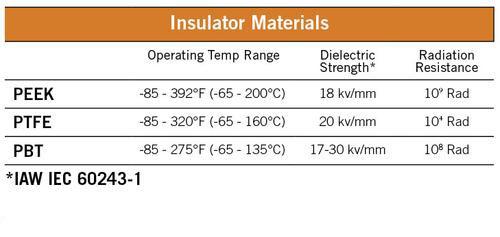 Most connector manufacturers will provide assembly services to reduce the number of vendors you have to work with. Check out the facility to see whether the company can provide you with termination-only capabilities or complete over-molding, sealing, and testing capabilities. Get prices for engineering design services, lead times, and tooling costs, and ask about quality guarantees. Manufacturers are experts at handling their own connectors, and should always be considered if cable assembly services are available.
Service and delivery Check for realistic delivery dates; delivery on custom connectors from any supplier will always be longer than selecting an off-the-shelf product. If you can use something that's already designed, it should have a shorter delivery time. Reduced lead times may be available by modifying an existing design. If you decide that a custom connector is the solution you require, make sure your supplier is committed to the project over the life of your device. It's possible to get commercial-grade connectors off the shelf, but a 12-week lead-time is not unusual to design and build a custom connector.
Benefits of engineering Support: Ask suppliers about the kind of support you can expect from their engineering and product development teams. Check out details about available design and prototyping services. Letting someone else look at your device early in the design process often opens up options for cost-saving or time-saving ideas.
— David Cianciolo is the director of engineering for Fischer Connectors, located in Atlanta.
Related posts: