iPods have come to be a de facto status symbol and important accessory for people today. Dozens of companies create a wide variety of products that personalize these music devices. Michiel Cornelissen's accessory Pod à Porter is an example of 3D printing's democratizing of the manufacturing process. The designer could not find a name brand iPod accessory company to agree to mass-produce his design, so he took matters into his own hands and bought a 3D printer. Cornelissen circumvented the traditional business model and now has a thriving company to show for it.
Taking DIY to a whole new level
Children have a seemingly inexhaustible craving for the latest and greatest toys. While toy manufacturers do their best to keep up with the latest trends, the items that kids latch onto most frequently are those that create a special connection. Origo is trying to create just that by targeting children for a portable, inexpensive 3D printer. Kids can design and play with a toy in mere hours using the company's 3D printer and are limited only by their imaginations in what they can create.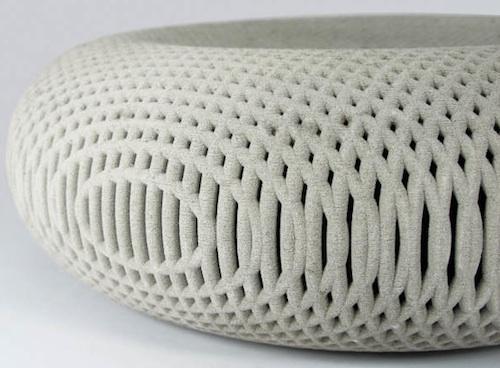 The implications for personal 3D printers are huge. If this idea takes off like people think it will broken appliances wouldn't need to be thrown away immediately. Instead, manufacturers could make their schematics available to customers so that specific parts could be generated quickly, at a much lower cost than replacing the entire unit.
3D printing could also lower the blood pressure of parents around the world during the holidays as they circumvent the jammed stores, parking lot troubles, and empty shelves by simply buying the schematic of the latest must-have toy for their kids, uploading it to their computers and then creating copies of the toy in the warm confines of the home.
Driving in 3D style
Kor Ecologic's Urbee vehicle is shattering the industry's view on fuel efficiency, aesthetics, and sustainability -- and it was created by a 3D printer. It's an interesting concept, because a car made completely of 3D-printed parts would drastically reduce the price and maintenance costs of a vehicle. The Urbee shows the versatility in the composites and materials that are available to consumers today: A federally approved automobile and children's toys can come from the same machine.
We live in an exciting time where the available technology is matching up with consumer needs in a way that has not been seen before. Customization is at the root of 3D printing's future success. The trend will only gain further momentum once consumer knowledge catches up with simple 3D design tools available.
David Laubner is vice president, Online Product Marketing, 3DVIA at Dassault Systèmes.
Related posts: