"iglide on tour" has finally arrived in North America! The tour features igus's orange car, which has been retrofitted with 56 of its plastic iglide bearings to celebrate the brand's 30th anniversary. Traveling along with the car as it hits the road through the US and Canada is Sascha Laufenberg, a German college student, and Kayla Abbate, a recent college grad from Rhode Island.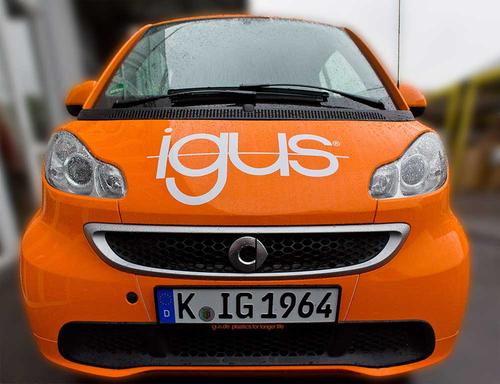 The process saw the car completely disassembled, and a variety of applications inside the car were retrofit to use specialized plastic bearings instead of the standard metal components included in the car's assembly.
Plastic bearings are often thought inferior to their metal counterparts by engineers, a myth hoped to be proven wrong during this world tour. The plastic bearings used in the car's retrofit are all completely self-lubricating and are resistant to abrasion and wear, as well as a temperature fluxuations and high loads.
Applications inside the car that swapped metal for plastic lie in the throttle valve, windshield wipers, alternator, and many more spots. The plastic materials substituted for metal were specifically selected because of their specialized features, like the ability to withstand a temperature range from -148°F to 599°F, and excellent resistance against fuels, like the material chosen to be retrofit into the car's throttle.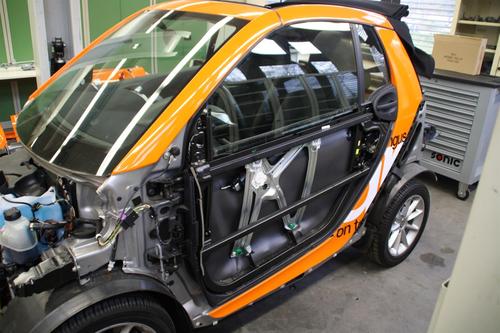 Sascha and Kayla, along with a number of igus representatives, will travel for 10 weeks, zigzagging across from Anchorage, Alaska, to Boston, Mass., before shipping across the pond back to Europe. Over the next two months, the car and its drivers will visit all parts of North America, snapping photos and shooting videos along the way.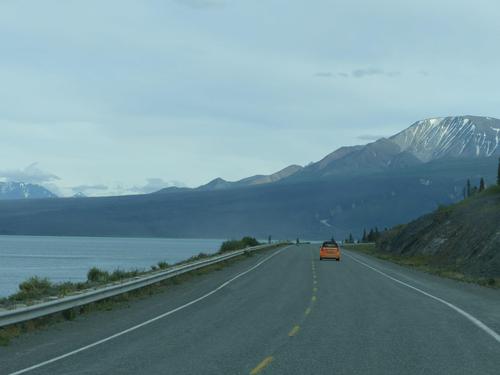 The car has already traveled along the rough Alcan Highway, traveling over 2,000 miles between Anchorage and Vancouver, British Columbia. Keep up with Sascha and Kayla on the iglide tour blog or on Facebook.
Related posts: