In the chemical processing industry, a significant percentage of measurement devices are not correctly matched to their application. This leads to decreased quality and consistency in their operation.
Often the source of this problem is the assumption that one level measurement sensor is suitable for multiple applications. A float sensor may adequately serve its purpose in a completely liquid environment. However, when particles or suspended solids are introduced to the scenario, the circumstances change, and the sensor's accuracy is compromised.
To maintain a high level of output quality in any chemical processing facility, the proper level measurement devices should be selected for each individual application. There is no one-size-fits-all answer.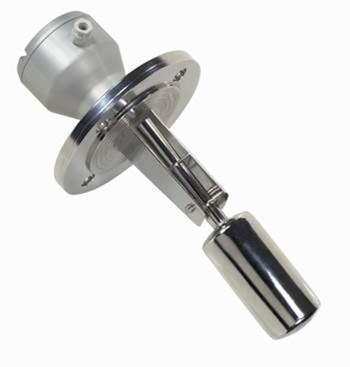 Based on the application, several factors must be considered to ensure the accuracy and effectiveness of a level measurement device. These factors include the design conditions, the specific media to which the sensor will be exposed, how the information gathered from the device must be transmitted, and what additional accessories are needed to complete the operation. Tank size affects some sensors more than others, but it is not the only contributing factor when it comes to selecting the appropriate sensor and instrumentation.
The first order of business when selecting the proper level measurement device is to narrow down the application for which it will be used. In other words, what will the sensor's job be? It could be as simple as a visual readout or as complex as a multi-stage automated response system. The complexity and versatility required of a sensor can be easily determined by considering this question first.
Secondly, one must determine the conditions of the application, otherwise known as design conditions, which are vital in choosing the correct option. Questions to ask at this stage include:
To what material(s) will the sensor be exposed?
Are solids or liquids being measured?
Where and how will the level sensor be placed -- internally or externally?
To what temperatures and pressures will the sensor be exposed?
What is the material's density?
Does the operation require multiple sensors?
Does the sensor need to comply with any specific design codes?
What is the liquid's boiling or flash point?
What level of precision is desired in the measurement?
Is there steam present?
What is the tank's size?