3D printing isn't just for concepts and prototypes anymore. That's old-school thinking.
More and more engineers and manufacturers are turning to 3D printing or additive manufacturing (AM) for producing functional parts in end-use applications to give them a competitive edge. In fact, industry analysts are projecting that much of the growth in AM will come from expanded use of the technology to make low-volume production parts. At RedEye On Demand, we also refer to the additive manufacturing of low volumes of functional parts as direct digital manufacturing.
There are compelling benefits driving this trend. Additive manufacturing offers a bridge to traditional subtractive manufacturing for delivering production parts to customers faster and cheaper. Engineers can use AM in lieu of making capital investments in tooling and can eliminate design constraints that are a result of traditional methods. For example, a single tool for an injection-molded part can cost $75,000 or more and take eight to 16 weeks to make. In contrast, products made with AM incur no tooling costs and the wait time for first production parts is far less. This minimizes start-up investments for a new product, which, in turn, gives the company better cash flow and profitability. What's more, a lower initial investment in one new product frees up resources so a company can potentially invest in others.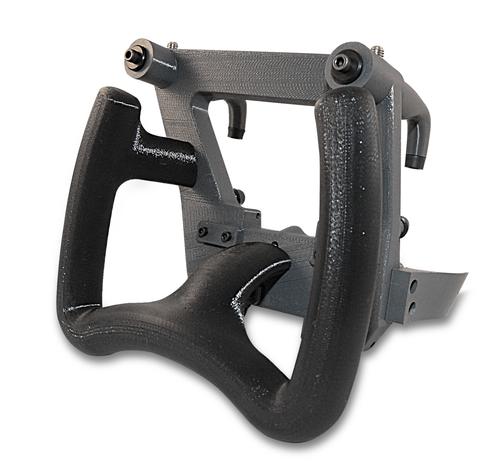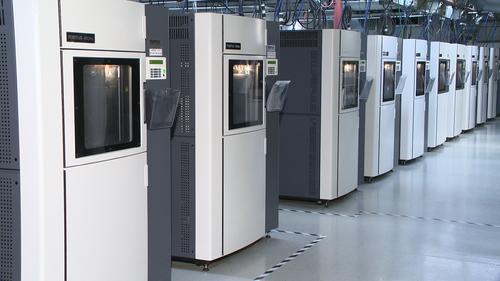 While there are tremendous advantages, AM isn't right for every part. This article will help engineers determine what characteristics make a part a good fit for AM. These characteristics include part design complexity, probability of design changes, quality requirements, material type, and production volume. Examining them will push engineers to rethink design methodologies that are based on traditional practices.
There are much greater cost and time advantages to AM when it is used for parts that have complex shapes. As an example, consider a two-part housing, the back side of which has hundreds of features. In the past, some rapid manufacturing methods could not handle intricate features, such as overhangs. This is no longer the case. Additive manufacturing can handle any geometry, no matter how complex.
In fact, parts that are impractical or impossible to make with traditional methods are feasible with AM because conventional design-for-manufacturability rules no longer apply. In essence, AM provides geometry for "free;" no time or cost penalties apply when manufacturing complex components. Additive manufacturing also eliminates long lead times, because there are no tools to make.
It is essential that engineers remove their blinders and allow their minds to expand beyond what they have learned through years of education and practice. Engineers should feel free to design their parts to achieve the best performance possible. Additive manufacturing makes this feasible.
With traditional manufacturing, design changes are expensive, time consuming, and almost inevitable. So one goal becomes minimizing changes to maximize productivity and profit. In contrast, AM gives engineers the freedom to redesign at will. That's because the manufacturing of a revised design is simply a matter of modifying the CAD data, exporting a new STL file, and running the AM machine. There is no additional cost for rework or retooling and no interruption in production schedules. Additive manufacturing allows for multiple iterations early on in the development process so designs can be tested and perfected.
With the latest advancements in AM, there are materials like real thermoplastics that offer production-grade quality very close to the quality of injection molding. From an aesthetic perspective, people experienced with AM know that the process can produce fine layer lines on completed parts. For applications that require a smoother surface finish, there are specialized finishing processes that increase the aesthetic appeal and prepare the part for painting, plating, or other secondary operations. In many cases, once the part goes through these finishing steps it's impossible to tell if it was produced through AM methods.