It's déjà vu all over again. It seems no matter the company, the situation is the same: Legacy products exist, work, and were profitable, but now need to be upgraded because of new technology and customer needs. But few people really know how they work.
Models sometimes do exist, but they often exist in the minds of the expert engineers who are gradually retiring, taking with them all this expert knowledge. As a result, only incremental improvements can be made for fear of messing up what works. Radical innovation is just not possible, as the modeling that would enable that either doesn't exist at all, or doesn't exist in a form that can be widely understood and used to create this innovation.
Even in situations where legacy products are well understood, often, these are combined in unique ways with the hope that they will achieve their new intended purpose. Faith-based engineering at its very best! Why is there such resistance to modeling and analysis when it is so very clear that this is the only way -- the silver bullet -- to remedy this situation?
Is there a simple, unified approach to system physical modeling that compliments dynamic system analysis and control design? What are the fundamental properties that are shared by all physical systems? What are the generalized energy variables and system elements? What are the energetic restrictions introduced by interconnecting system elements? Energy handling is the common theme in network modeling, variational modeling, and bond graph modeling.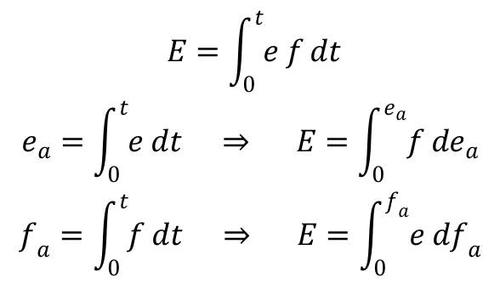 A physical system can be thought of as operating upon a pair of variables whose product is power. The system physical components are energy manipulators that, depending upon the interconnection, process the energy injected, resulting in the observed dynamic response. Effort e and flow f are the generalized forms of these system variables, together representing the energy transfer mechanism. Basic system elements store, generate, and dissipate energy. An effort (across) meter requires two points in space. A flow (through) meter is inserted into the system.
Instantaneous system response is impossible. Real systems store energy E concerning their past behavior and their response is a function of both past and present inputs. Two fundamental mechanisms exist for the storage of energy: stored effort and stored flow where the variables ea and fa are effort and flow accumulation. The stored energy variables ea and fa, together with the applied efforts and flows, specify the time history of energy flow within a system. The effort and flow accumulations form a natural set of system state variables with which to describe a dynamical system.
Basic energy handling elements can be classified as energy sources (either effort sources or flow sources), as energy stores (either effort stores or flow stores), or as an energy dissipator. Most physical systems can be modeled from these. However, these are one-port devices and to represent energy transforming and coupling devices a two-port device is needed with the linear relationship given by:

This is power conserving, and so e1f1 = e2f2.
The basic elements are joined together to model entire systems. The act of interconnecting elements will introduce a new set of constraints. There are just two ways that one-port elements can be interconnected, either in series or in parallel. For a series connection e = e1 + e2 and f = f1 = f2. For a parallel connection e = e1 = e2 and f = f1 + f2. These relationships are the compatibility and continuity constraints upon the effort and flow variables, respectively.
For more information, download Introduction to Physical System Modeling.
Related posts: