Many engineers often comment that Congress would make better decisions if it included more engineers.
Currently, 15 members of Congress (14 representatives and one senator) have engineering backgrounds. This includes those who earned engineering degrees and then went on to work in other fields, as well as those who had extensive engineering careers before going to Congress. Engineers make up about 5 percent of the US workforce, so there are significantly fewer engineers in Congress than there are in the population as a whole.
Like engineers in general, the engineers in Congress cover the political spectrum. They range from Tea Party Republicans, such as Rep. Joe Barton of Texas, to liberal Democrats, such as Rep. Joe Kennedy of Massachusetts.
Click on the image below to see who else went from engineer to Congressman.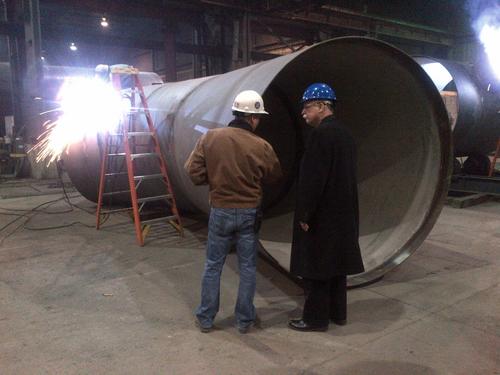 I recently spoke with Brad Schneider, an industrial engineer who was elected last year to represent Illinois's 10th Congressional District. Like the country as a whole, the 10th District is divided nearly evenly between Democrats and Republicans. Congressman Schneider is a Democrat, but the district's last three representatives were Republicans. To open our conversation, I asked Schneider what attracted him to engineering as a young person. He said:
I was always that kid who took clocks apart and put them back together. I always had a passion for figuring out how things worked and solving problems.
This passion led him to study industrial engineering at Northwestern University. He was drawn to industrial engineering because of its combination of basic engineering with organizational principles, business, and people skills. Like many other young engineers at the time, Schneider had a hard time finding a job after graduating in 1983. The US economy was in a recession, and many manufacturing companies were closing their doors. He decided to travel to Israel, where he worked as an industrial engineer on a kibbutz that manufactured table fans.
When he arrived there, he found that the assembly process was almost entirely manual. The fans were carried from station to station by hand. He designed an assembly line, connecting the stations with roller conveyors. "Finding the gaps in how things work allows us to make them better," he said. "If you think about it, that's what we try to do as legislators, too."
After returning to the US, Schneider attended Northwestern's Kellogg School of Management to earn his MBA. While a business student, he was one of the founding members of the Kellogg High Tech Club, which brought companies such as IBM, Apple, Intel, and Sun Microsystems to campus, at a time when the computer revolution was just taking off.
Schneider earned his MBA in 1988 and went to work for consulting firm Price Waterhouse in Denver, Colo. While at Price Waterhouse, he was instrumental in bringing the MIT Enterprise Forum to the Denver area. "The MIT Enterprise Forum was based on the idea that innovation often happens at kitchen tables and in garages," Schneider said. "What we did was to bring innovation to investors." Loosely affiliated with MIT, the non-profit organization provides networking opportunities for entrepreneurs and the local business community. Schneider compared the concept to the ABC television show Shark Tank.