ABI Research, a firm based in the UK that specializes in analyzing global connectivity and other emerging technologies, estimates there will be 40.9 billion active wirelessly interconnected "things" by 2020. The driving force is the usual suspect: the Internet of Things.
Smartphones, PCs, and other hub devices represent 44% of the active total of this year's installed base of connected things, but by the end of 2020 their share is set to drop to 32%. In other words, 75% of the growth between today and the end of the decade will come from non-hub devices: sensor nodes and accessories."
With all of the emphasis being placed on things, including nodes and devices, the primary benefit of the IoT will be data -- lots and lots of data. When it comes to making use of that data, humans will still rule over machines. While databases and applications can analyze and cleanse data, only subjective interpretation of that data will allow companies to use it as a basis for competitive advantage.
"We're going to have data spewing at us from all directions -- from appliances, from machinery, from train tracks, from shipping containers, from power stations," read a November 2014 article on Forbes.com. So the challenge will not be in getting access to data, but in structuring and making use of it better, faster, and more innovatively than the competition.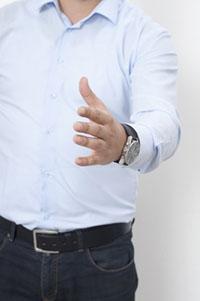 If the cleansing and analytics built around data resulting from the IoT are effective enough, the resulting increases in visibility and understanding of the things we use could have a positive impact on our relationships.
When things are able to report usage and servicing data back to design engineers and procurement professionals, the information added to that working relationship eliminates many of the unknowns that may create tensions today. Perhaps there is a question about a costly design element and the role it plays in the sales and usage process, or whether a design change will really reduce service costs and downtime. The team is no longer dependent upon subjective marketing or customer feedback to do a cost benefit analysis. If the design feature or change is worth its inclusion, data will be available to support and justify that decision.
MORE FROM DESIGN NEWS: Wiring the Factory of the Future: Passive or Active?
The external relationship benefits of IoT data are related to the above example, except that they assume that both buyers and vendors have access to the information from networked things. It will be possible to get greater visibility into which product features are being put to use -- and whether those features are therefore worth any additional design and development expense.
The second, externally facing benefit of the IoT represents a change to the preferred vendor selection model currently in use. Today, most suppliers are evaluated based on the information they provide during the bid process. Even when references are consulted, there is still the need to trust the information provided by the supplier.
MORE FROM DESIGN NEWS: The 5 Biggest IoT Adoption Issues
With the IoT, pilot programs will offer a world of new advantages and improve vendor decision-making. Why rely upon reported benefits of one supplier over the other when you can run a pilot program with one or more qualified solutions and let the data do the talking?
Subjectivity and uncertainty lead to inefficiency and higher costs. Any data that can be collected through the IoT that replaces an inefficient, emotional decision with a clear-cut choice saves money and time and improves results. Disagreements that might have started as a result of uncertainty are replaced with clear perspectives based on facts. While this still does not guarantee that everyone will walk away happy with the result, it does reduce questions about the reality of the current situation. When cross-functional design teams are able to redirect their energy and focus on the interpretation and application of data, everyone -- and everything -- will benefit.
Kelly Barner is the co-owner of Buyers Meeting Point, an online resource for procurement and purchasing professionals. She has been an industry award-winning supply management practitioner and consultant, and is now an independent thought leader and author on procurement, sourcing, and purchasing. She is co-author of Supply Market Intelligence for Procurement Professionals: Research, Process, and Resources. Kelly earned her MBA from Babson College.
Design engineers, New England's premier design and manufacturing event, Design & Manufacturing New England, will take place in Boston, May 6-7, 2015. A Design News event, Design & Manufacturing New England is your chance to meet qualified suppliers, get hands-on with the latest technologies, be informed, and expand your network. Learn more here.