One way to simplify BDLC motor control is by using an out-of-the-box solution that combines a motor driver and microprocessor on a single evaluation module. This is still a motor driver plus MCU solution, but with a much simpler control algorithm called InstaSPIN-BLDC, which ships embedded in Flash on TI's low-cost MSP430G2553 MCU.
Unlike traditional sensorless BLDC control techniques based on BEMF zero-crossing techniques as described above, InstaSPIN-BLDC monitors the motor's flux to determine when to commutate the motor. In field tests with more than 50 different motor types, InstaSPIN-BLDC gets the motor up and running in under 20 seconds. This robustness is due to the fact that InstaSPIN-BLDC doesn't require any knowledge about motor parameters. You only need to adjust one tuning value, which is the motor flux level.
If lower currents are needed -- less than 1.5 A -- the options get even simpler and more integrated. Take, for example, sensorless motor drivers. If you have a battery, a PWM source like a 555 timer to control speed, and a motor, then you have all you need. The BEMF detection is integrated in the device and a simple state machine commutates the motor at the desired speed as determined by the PWM input. Locked rotor detection ensures successful restarts, should a disturbance occur in the system.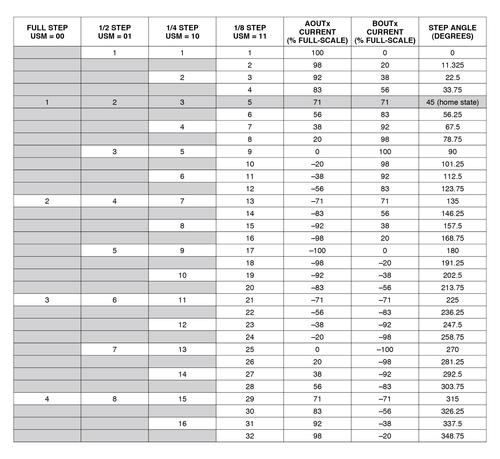 One thing we haven't discussed, which cuts across all of the integrated products, is onboard protection. No one likes designing boomerang products that get returned and are waiting to be debugged. These protections are often overlooked budget-breaking and board-space-hungry nuisances in discrete solutions.
The first of these integrated safeguards is shoot-through protection, which is core to any H-bridge design. Turning a high-side and low-side FET on at the same time almost always results in fireworks. If you build in too much time between turning off the high-side and turning on the low-side, known as deadtime, you're adding distortion to your system and your admirable sinusoidal current in your BLDC motor looks choppy.
Next up on the list of design gremlins is over-current protection. If an unintentional short occurs in your otherwise perfect system, you'll soon see smoke escaping from one or more components in the H-bridge. Otherwise, a control loop can go unstable, causing a similar fate.
Thermal overload protection rounds out the list of must-haves to ensure a robust system design. Repeated thermal excursions on discrete components can reduce their lifetime, and equate to reaching the end of the road for motion in your system.
The one theme you should have picked up on is that simple is better. An option with integrated, low cost, and robust devices is available today. These products can simplify your motor-control design and even improve upon existing discrete designs with protection techniques that were often overlooked in past designs. The next time a challenging motor control problem comes across your desk, take the time to explore some simple integrated products that may be able to do the work for you.
Ryan Kehr is a manager of TI's motor applications team.
Related posts: