Polymer options abound
Today's automotive designers are looking for system optimization, greater design freedom, process improvement, and the ability to adapt to regulatory changes. Polymers are providing answers to these challenges, and the palette of choices keeps growing.
Long-fiber and carbon-fiber composites are making their way into structural and semi-structural applications such as exterior panels, stiffeners, mechanical components, seat components, accessories, underhood components, brackets, and fixtures.
Thermally and electrically conductive plastics now sport 10 to 100 times more conductivity than conventional plastics, a level equivalent to stainless steel. They're making their way into heat sinks, EMI/RFI shields, and a range of components for hybrid electric and electric vehicles, such as connectors, power electronics, and infotainment modules.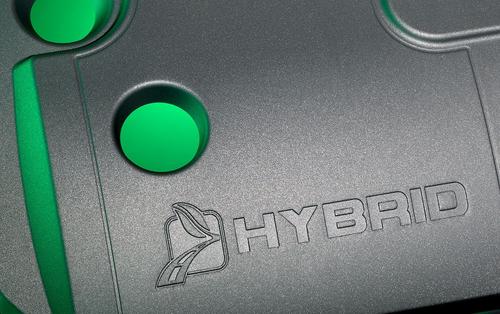 Proof in production
One recent success story underscores the fact that not all materials replacement in vehicles involves metal to plastic conversion. Designers at DENSO, a leading technology, systems, and components supplier to major automakers worldwide, were seeking an alternative to a TPV seal used in the HVAC unit of a new car model, looking to enhance the overall performance of the system.
DENSO collaborated with PolyOne, a leading materials solutions provider, on a thermoplastic elastomer (TPE) solution that met their in-service performance goals while reducing the total system cost by eliminating the need to pre-dry the material. The TPE alternative also provided more than a 5 percent improvement in processing efficiencies thanks to shortened cycle time and scrap reductions.
Current metal replacement projects prove that it isn't always just steel that's being replaced. Thermally conductive polymers are now replacing aluminum, which is a traditional, lightweight alternative to steel for automotive designs.
Aluminum heat sinks are used in automotive high-brightness LED headlamps to reduce overheating and hot spots that can shorten the lifespan of the entire unit and reduce its lighting performance. While LEDs consume less energy, managing the heat generated by LED electronics is critical to maintaining useful life and energy efficiency.
Replacing aluminum heat sinks with thermally conductive polymers that are 40 percent less dense than aluminum enables efficient heat dissipation like aluminum while also reducing weight.
Headlamp suppliers are also finding that a move from aluminum to plastic gives them the ability to create custom shapes to meet the need for product differentiation among automakers, for which headlamps have become a signature. In addition, the removal of secondary operations such as drilling and painting are a welcome benefit.