Design engineers continually find themselves collaborating with sourcing or procurement engineers as part of the product design process. The integration of procurement into product development is the result of organizations' will to drive out waste and raise profitability. Continuous cost assessments and participation in engineering change endeavors will undoubtedly affect design engineering departments' work in component and material specifying and test their project management abilities.
Sourcing and procurement engineers combine their engineering expertise with skills in creating competitive advantages through cost-reduction and establishing strategic sourcing alliances with vendors and supply chains. Along with performing design-to-cost, or value engineering analyses, their jobs include the assessment of the strength of the organization's supply chain. Vendor health has become a key component of organizational risk management.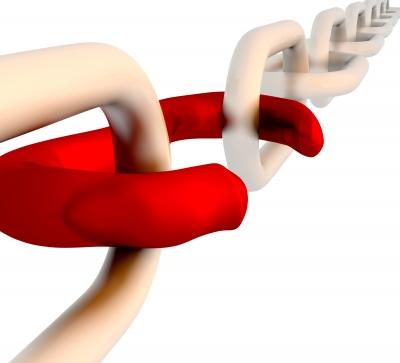 The ability to address risk is a critical competency for any business. Extended global supply chains have presented companies with an enormous opportunity to secure components and materials at competitive costs. But longer, complex supply chains come with increased risk due to natural disasters, geopolitical instability, capacity constraints, and reputational damage.
While risk management sounds like one activity, in order to be conducted effectively, it must be broken down into three sub-components: risk assessment, risk monitoring, and response planning. During a risk assessment, concerns are identified, articulated, and prioritized. Once a list of risk factors has been compiled, the effort transitions to risk monitoring: watching for signs that a response is necessary. If action is required in response to changing conditions, plans should already be in place. These plans may include alternate sources of supply, whether they are already under contract through a split award or from pre-qualified suppliers.
Risk Assessment
A risk assessment is used to determine the type and severity of risk associated with a supplier, an industry, or a location. The information gathered represents a snapshot in time and is ultimately used as a baseline for ongoing monitoring. The practice of conducting a risk assessment allows the organization to determine what level of risk will be tolerated in each component, material, and service category. Lower risk often means higher costs. As a result, risk tolerance levels in each project have a direct impact on margins.
Supplier-based risk is likely to start with an evaluation of the vendor's finances and capacity and then broaden to include connected markets that introduce second-tier risk. Current news stories on pending labor strikes, material or component shortfalls, or elevated risk in the countries that the supply originates from or passes through are a good starting point. Although the priority of a risk assessment is to identify sources of concern, any information that can be gathered about anticipated trends or risk indicators is valuable to the sourcing or procurement engineer as the effort transitions to risk monitoring.
MORE FROM DESIGN NEWS: Decoding Procurement: How It Can Work as Design Engineering's Ally
Risk Monitoring
When risk monitoring is an active effort because of the materials, locations, organizations, or countries involved, the timeliness and accuracy of information is key. Since even the best prepared organizations require time to respond, elevations in risk indicators must be monitored rather than waiting for a risk to completely materialize. There is some level of risk in every supply relationship, but those risks are not equal. Each internal stakeholder will see the risk that affects their spend as critical, but the company must be prepared to determine the response relative to the anticipated impact on revenue, operations, regulations, and reputation.
Sustaining a long-term effort like risk management is as challenging as identifying areas of concern in the first place. It is easy to become complacent over the term of a supplier contract. News stories come and go, and with very few exceptions the changes in each supply market become background noise. In some cases, risk monitoring may be incorporated into annual or quarterly supplier review meetings, but it must be actively owned and purposefully executed.
Risk Response Planning
When an identified risk is significant, procurement must put plans in place to mitigate as much of the impact as possible. Responses by sourcing leadership may include the pre-identification of alternate sources of supply, managed inventory levels, and other internal steps that can be taken to keep the operation moving.
Risk mitigation plans can be anticipatory as much as they are reactionary. For instance, for products with high-risk components or supply chains that are susceptible to disruption, the decision may be made to split a supply contract award between two suppliers in order to have more than one contracted source available at all times.
The presence of risk factors also increases the importance of the supplier qualification process. The suppliers that participated in bids but were not selected for contracts become the first alternate sources when contracted suppliers are unable to meet demand for any reason. Procurement will ensure that all plans are pre-screened to make sure alternate sources of supply are not rendered ineffectual by the same disruptions that eliminated the primary sources.
Kelly Barner is the co-owner of Buyers Meeting Point, an online resource for procurement and purchasing professionals. She has been an industry award-winning supply management practitioner and consultant, and is now an independent thought leader and author on procurement, sourcing, and purchasing. She is co-author of Supply Market Intelligence for Procurement Professionals: Research, Process, and Resources. Kelly earned her MBA from Babson College.