It's a very exciting and interesting time in the medical device industry. Cost, product development rigor, the patient-as-a-user movement, and consumer electronics that include wireless connectivity are just a few hot topics swirling around medical devices. Each brings challenges that create innovation opportunities. If we briefly look at each one, we can see that one common need will be innovation in simplicity.
Cost
Lower cost will always be a need for any industry. There are renewed cost pressures in the medical industry that challenge product designers to address the shift to fixed fee and outcomes-based reimbursement.
Cost manifests itself in a few different ways. Device costing must consider any reusable and single-use portion, and both are common in medical devices. Med device design inherently defines procedure time, which is a cost. Complications from procedures and even ones due to devices incur a significant cost, too.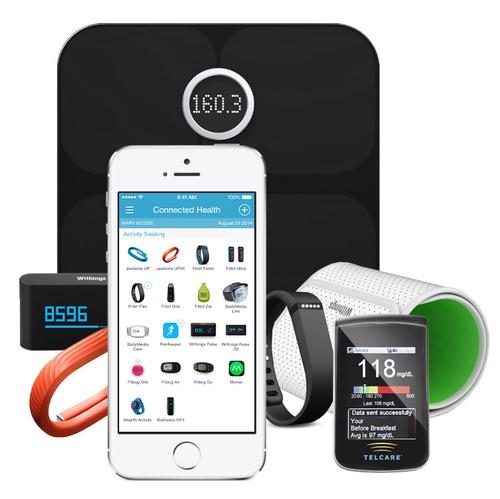 Reusable components such as capital equipment can be a hindrance to the adoption of new technology. If there's a way to solve the problem or address the need without capital equipment, then really consider it. Simplicity can also be from the eyes of the provider. Reusable equipment is purchased differently than single-use devices and needs to be maintained.
A pay-per-click model and having device manufacturers take on responsibility for all servicing can address the cost of ownership of capital equipment. These require wireless connectivity to be successful, and the recent broader use and adoption of cloud and wireless connectivity may give these ideas a real consideration.
Product Development Rigor
At the same time, the medical device industry is now being pushed to have even more rigor in device development. Existing products, even ones that have been on the market for years, are being scrutinized and subject to remediation. As a further challenge, the industry is seeing a very rapid influx from the very dynamic and fast-paced consumer side of the industry that is focused heavily on electrical and software technologies.
These fall under what the medical device industry calls medical electrical equipment, which demands much more cost and development effort to ensure compliance with the key standards, IEC 60601 and IEC 62304. The demand for qualified electrical and software engineers is resultantly high to address the growth of electromechanical devices.
MORE FROM DESIGN NEWS: MEMS & Sensors Can Bring a New mHealth World
Chances are good, though, that a mechanical solution that meets the same product requirements as an electromechanical one will be preferred. The mechanical solutions are just not as obvious. One recent experience was an orthopedic implant positioning system. A mechanical-only solution was created using a novel gear-based transmission system allowing a user to meet the key requirement: namely, that the user can advance and retract the implant and switch between both modes with a single hand. It took more time to come up with this innovative mechanical solution, but the end result is a more cost-effective device and one that avoided all the electrical and software complexities of a motorized delivery system.
Patient as a User
Trained physicians and clinicians are no longer the primary user types of medical devices. Patients are a growing user type, and there is little consistency or control among them. The growth of the home environment, patient users, and even consumers as users adds more dimension to risk management and use-case analysis influencing medical device design and development.
Telemedicine is being redefined and pushing technologies to allow the clinicians not just to interact remotely with the patients but also their devices. This connectivity opens the door for massive amounts of data transfer, but big data, in its literal term, is not always what clinicians want.
Is there liability associated with too much data if you cannot process it all fast enough? In the context of simplicity, do devices just need to remotely communicate alarm and notifications versus streaming raw data in real time? Is even that going to exacerbate alarm fatigue with patients that are now users too? Successful medical devices in these spaces will be ones that offer simplicity to all users.
Consumer Electronics and Connectivity
There are more than 100,000 health-related apps on the market. Less than 1% of those have been cleared by the FDA. In the medical device industry, controlling hardware and software is a key to managing associated risks. You can create an app in a day, but it's a whole different effort to make it a medical device, and it's even more of an effort to think about how to support it in the future with the wide range of hardware and software operating systems in existence and their constant flux.
MORE FROM DESIGN NEWS: Nintendo Wants to Track Your Sleep and Fatigue
The scale of volume and computing power of cell phones and tablets has made it very enticing to leverage these devices for use in or even as the medical device. In the realm of medical devices, most of it comes down to risk management and following ISO 13485, ISO 14971, and other related technical standards. It may be fun to display your CT scans on your tablet and show them to friends, but they are not making medical decisions based on that information. In contrast, if a physician is using the information to make a diagnosis, then the device has to show accurate information and not lose or change the image.
Medical devices, because of their required design controls and the incorporation of risk management, inherently take more effort to develop than other products. The simplest devices still remain mechanical ones. Add electronics and the effort increases by virtue of required compliance with IEC 60601. Now add software and you can have a step increase in effort to be IEC 62304 compliant, especially for safety-critical software.
It is easy to throw electronics at a problem to create a solution, but it may not be a marketable one or an affordable development path. So, as you approach device solutions, think about not just the beauty of a simple solution, but how the solution addresses all the aforementioned challenges swirling through the medical device industry today.
There will be an opportunity to learn more on this topic at Design & Manufacturing New England, May 6-7 in Boston, where I will moderate a discussion panel titled, "Disruptive Innovation in Medical Device Design: Designing for Simplicity."
Andy Pfahnl, ScD is CTO of Devicix, an international contract medical device product development and commercialization company with brand divisions: www.iomedx.com and www.orthopedx.com. His expertise is in business development, commercialization and regulatory strategies, and product architecture development across a broad range of clinical areas. He teaches at the University of St. Thomas and previously held management and engineering leadership positions at Amphenol and Teradyne. He holds doctoral and master's degrees from MIT, and completed his bachelor's at Rensselaer with studies at the ETH-Z.
Design engineers, New England's premier design and manufacturing event, Design & Manufacturing New England, will take place in Boston, May 6-7, 2015. A Design News event, Design & Manufacturing New England is your chance to meet qualified suppliers, get hands-on with the latest technologies, be informed, and expand your network. Learn more here.