Choosing the right adhesive for an intended application involves more than reading a few specifications on a data sheet. Instead, adhesive selection is perhaps best viewed as both an art and a science, where selecting the best formula for the job involves balancing many properties. For example, bond strength, flexibility, temperature resistance, ease of application, and thermal conductivity are just a few of the many qualities to consider when selecting an adhesive.
The importance of each of these qualities can be thought of on a continuum, where certain properties are of critical importance to the application, and others are of lesser concern.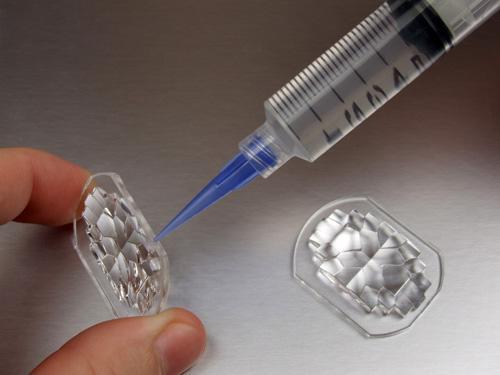 Here we will take a look at silicone adhesive systems, whose main strength lies in a unique combination of flexibility, temperature resistance, and more specialized engineering properties.
Silicone technology overview
Silicone adhesives are available as both one- and two-part systems for use in bonding, sealing, coating, potting, and encapsulation applications. One-part liquid and paste systems are the easiest to use, because they require no mixing. Also known as room temperature vulcanizing compounds (RTVs), they cure by using moisture available in the environment. In contrast, two-part systems cure by using a polymerization reaction that takes place with the addition of a curing agent. In general, two-part systems can cure in thicker sections than one-part systems, which may be required in certain applications.
Other useful varieties of silicone adhesives cure upon exposure to ultraviolet (UV) light, electron beam (EB) radiation, or slight contact pressure. All are useful methods in applications where excessive heat generation is a concern.