Last month we brought you a slideshow of the HP TouchPad Tablet Teardown by UBM TechInsights. Now, we unravel the packaging and design internals of the PlayBook tablet from Research in Motion, the maker of the BlackBerry smartphone.
Early reviews of seven-inch tablet, which was released in April, were lukewarm, largely because people expected there would be more available applications and better native support for email and calendars. Our main objective was to find out how the hardware held up. Our teardown compared the Playbook to competitive tablets such as the iPad 2, the Xoom, and the Samsung Galaxy Tab, which are all roughly in the same class, spec-wise.
Click the image below to view a slideshow of the RIM Playbook tablet in various stages of disassembly: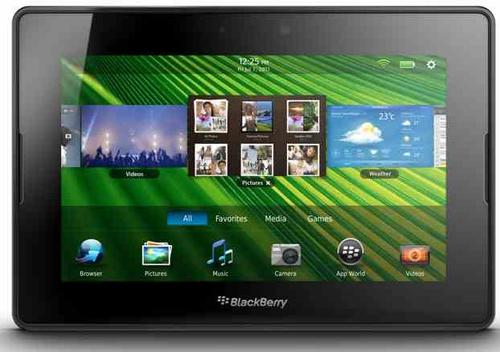 The PlayBook is the first tablet from the smartphone maker BlackBerry (Source: RIM.)
Once we opened the PlayBook -- no easy task, due to its robust and right construction -- we immediately recognized that Texas Instruments would be the major design winner in terms of chips. Leading the list is the use of the TI OMAP4430 as the Playbook's applications processor. To coincide with that selection, RIM seemingly decided to stay with the OMAP 4 platform by selecting key components like the TWL6040 power management IC and the PS63020 high-efficiency single inductor buck-boost converter.
Looking at the overall construction, it's obvious that RIM was designing the PlayBook to survive the drop test. The solid construction and layout shows that RIM placed an emphasis on protecting information. The board itself is placed compactly within the tablet, and the case is manufactured in a very rigid yet shock-absorbing plastic. Kudos to RIM for recognizing that some of us have butter fingers.
It's also worth noting that the PlayBook is the first product to feature a new operating system called Tablet OS, one of the fruits of RIM's acquisition of the RTOS vendor QNX. Tablet OS promises support for Android applications, which will open up the PlayBook to a huge library of existing apps.
For further reading: