Solar power has the advantages of being low-maintenance and pollution-free, but the main drawbacks are high fabrication costs and low energy conversion efficiency. Since solar panels still have relatively low conversion efficiency, the overall system costs can be reduced using an efficient solar charge controller that can extract the maximum possible power from the panel.
This gadget uses Arduino to control the whole process and takes a voltage reading from the solar panel and the battery to be charged. Then, according to voltage levels on either side, it charges the battery using PWM control signal. Energy flow is driven with MOSFET transistors that ensure low energy loss. The charging controller is equipped with basic filters on both the battery side and the solar panel side. It is also equipped with things like overcurrent, overvoltage, PV panel reverse current, auto load disconnection, and overcharge protection. A 16x2 char LCD is used for monitoring the status of the solar panel and the battery. The two LEDs are also used for battery status indication.
It seems really simple, but it is an efficient solution for hobby-level use.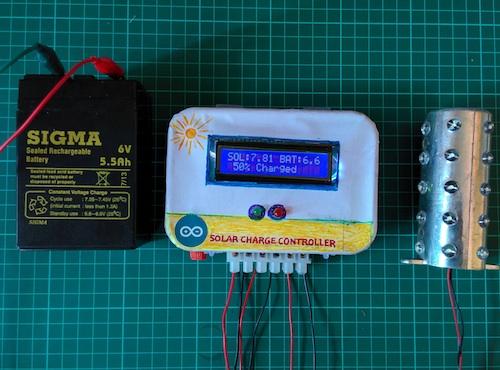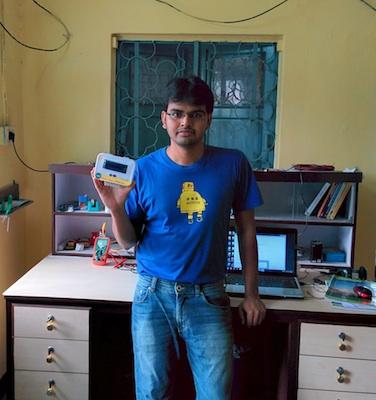 Do you have a Gadget Freak project you would like the world to see? Send a brief description of your gadget and a photo to Assistant Managing Editor Lauren Muskett.
Table 1: Allied Parts List

Table 2: Non-Allied Parts List

| | |
| --- | --- |
| Amt | Part Description |
| 1 | JUMPER WIRES |
| 1 | ARDUINO UNO (Rev-3) |
| 1 | 16x2 CHARACTER LCD |
| 1 | PERFORATED BOARD |
Check out the Best of Gadget Freak -- Volume 2 Technology Roundup to see some of the best gadgets that your peers have created.
When you are finished, be sure to check out Best of Gadget Freak: Vol. 1.