This Christmas, I received a MaKey MaKey, which turns everyday conductive objects into keyboard buttons. Seeing as it runs on top of Arduino, I wanted to explore the same touch-sensitive capabilities on my Arduino Uno.
These trays, unlike normal trays with printed labels, have audio labels. The trays are connected to the Arduino, which gives them touch-sensitive capabilities by turning them into capacitive sensors that can sense the electrical capacitance of the human body. Touching each individual tray activates each audio label. The labels are also re-recordable, so you can have any labels you want. My aim for this project is that it may aid the visually impaired.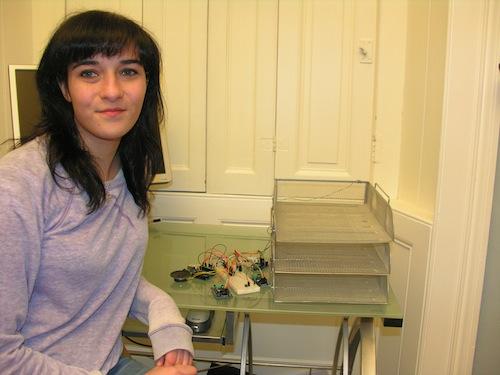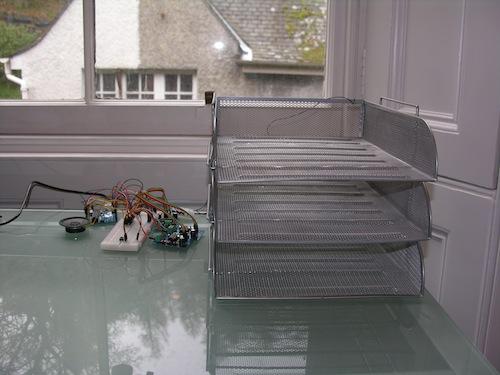 Do you have a Gadget Freak project you would like the world to see? Send a brief description of your gadget and a photo to Assistant Managing Editor Lauren Muskett.
Table 1: Allied Parts List

Table 2: Non-Allied Parts List

| | |
| --- | --- |
| Amt | Part Description |
| 1 | Arduino Uno |
| 1 | 9 V Mains Power Supply (500 mA minimum, 2.1mm centerpositive plug) |
| 1 | USB cable type A Male to type B Male |
| 3 | Conductive Desk Tray |
| 3 | Onboard Microphone Voice Recording Playing Module for Arduino |
| 1 | Female - Male Jumper Pins set |
| 1 | Mini Push Button |
Check out the Best of Gadget Freak -- Volume 2 Technology Roundup here to see some of the best gadgets that your peers have created.
When you are finished, be sure to check out Best of Gadget Freak: Vol. 1.