This Gadget Freak review looks at a variety of gadgets, including a remote-controlled helicopter that folds into its own controller, a 3D panoramic camera, and a personal 3D printer that sells at the (relatively) low cost of $1,300.
Foldup helicopter
If there's one thing kids like more than toys, it's toys small enough to bring wherever they go. Remote-controlled cars and choppers have gotten remarkably small over the years, but this particularly tiny helicopter from Docooler one ups them all with a clever folding design that lets you store and transport it in its own wireless controller.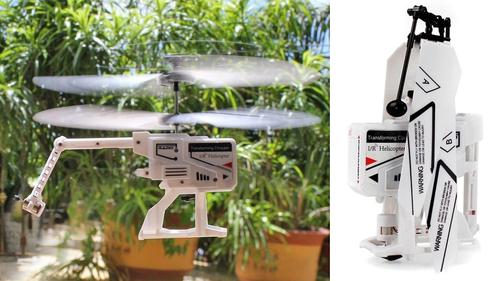 Its boxy design is certainly unique, but everything else about this remote-controlled helicopter is pretty much standard when it comes to toys like this. The controller gobbles up four AA batteries, which are used to charge the helicopter. After 40 or so minutes of powering up, you can expect about six or eight minutes of flight time. To make sure it's easy enough for anyone to fly, a built-in gyro keeps it stable while you attempt to avoid crashing into every obstacle in a 33-foot radius. But if you do crash, the $25 kit even comes with three extra rotors to get you back in the air as soon as possible.
The fish-eye 360 camera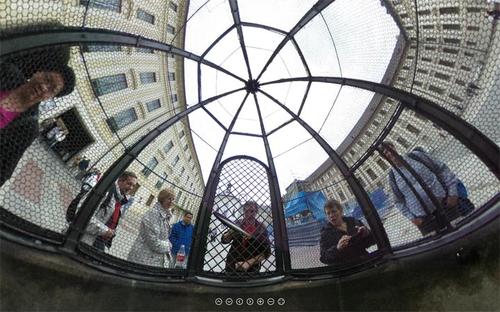 This futuristic device shoots completely spherical images with the push of a button with no alignment errors or stitching or any other stuff. You can stick the camera inside things and shoot a totally spherical image. Shots that were impossible before are now surprisingly easy. The resolution could be higher, but this is definitely a viable version. The price is $400.
3D printing at home
Finally, 3D printing has cracked the size and cost barrier to bring it to your home.
But it's not just restricted to the professionals -- you can get in on the action, too, and that's where the second-gen Cubify Cube 3D printer comes in. It's not cheap, but it undercuts the ultra-expensive devices out there and makes 3D printing at home a reality. Is it any good?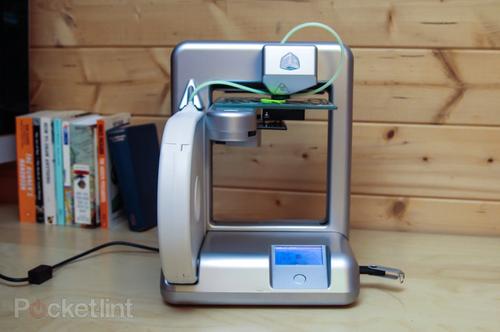 The Cube enables you to design a three-dimensional product and send that design's instruction to the printer, either via WiFi from your computer or by plugging in a USB stick. Unlike with a traditional printer, you can't plug in directly to the computer by physical wires -- that's reserved for firmware updates only. The Cube sells for $1,300.
Related posts: