George Tempesta had a problem. He couldn't remember scheduled family events or even when to take out the trash. His wife suggested he come up with a device to remind everyone in the family when a chore needed to be done or an event needed to be attended.
George came up with a motion-triggered calendar. The ChronoDot keeps track of time and dates for chores and events. A motion sensor triggers a response when someone walks by the gadget. A WAV file message is displayed to nag the family member about an imminent chore or event.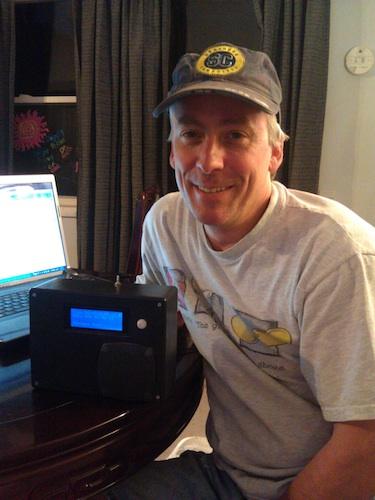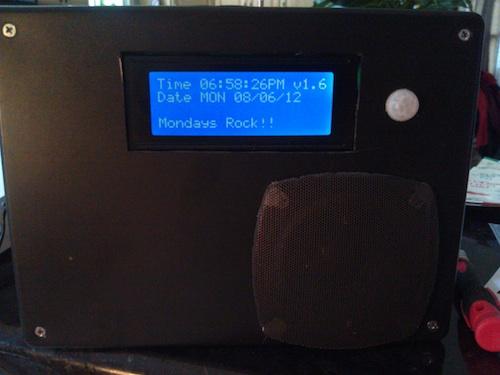 Do you have a Gadget Freak project you would like the world to see? Send a brief description of your gadget and a photo to Senior Editor Rob Spiegel.
Table 1: Allied Parts List

Table 2: Non-Allied Parts List

| | |
| --- | --- |
| Quantity | Part description |
| 1 | Arduino Uno R3 (Atmega328 assembled |
| 1 | Standard LCD 20x4 = extras - white on blue |
| 1 | Adafruit Proto Shield for Adruino Kit v.5 |
| 1 | ChronoDot - Ultra-precise Real Time Clock v2.1 |
| 1 | PIR (motion) sensor |
| 1 | Adafruit Wave Shield for Arduino Kit v1.1 |
| 1 | Shield stacking headers for Ardukino |
| 1 | Project Box |
The editors of Design News have handpicked your favorite Gadget Freak cases from over the years, bringing them together in a dynamic digital edition, complete with videos, which you can view here.