William Grill has a workbench covered with electronic gadgets and power tools. He also has small grandchildren roaming his house. To avoid the possibility of a curious kid messing with the enticing workbench toys, he created a power lock that requires a secret code to be entered before the power can go to the plug.
Grill has taken his earlier Gadget Freak submission, Gadget Freak Case #157: Protecting Your Sock Drawer, and modified it to control the power to his workbench. In addition to providing a lock on the power, the gadget can be used to disable portable heaters (to keep little fingers safe) and to shut off an annoying stereo from its power source.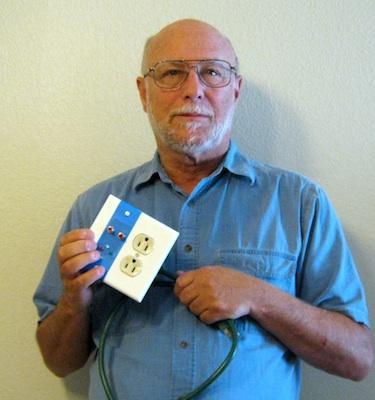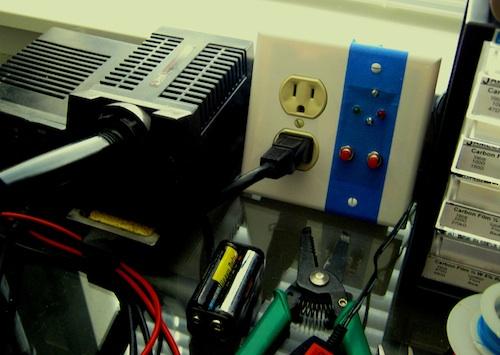 Do you have a Gadget Freak project you would like the world to see? Send a brief description of your gadget and a photo to Senior Editor Rob Spiegel.
Table 1: Allied Parts List

Table 2: Non-Allied Parts List

| | |
| --- | --- |
| Quantify | Part description |
| 1 | uController 12F508 |
| 1 | Wire hookup as needed |
| 1 | Wire 16Ga Stranded |
| | Outlet boxes, clamps, |
| | dual power sock, realted |
| | cover plates as needed |
The editors of Design News have handpicked your favorite Gadget Freak cases from over the years, bringing them together in a dynamic digital edition, complete with videos, which you can view here.