Fifteen-year-old John Duffy, our youngest gadget freak to date, was inspired by an article on LED lanterns he found in a magazine. When he first saw the article, he thought the lanterns could be used only once, since they were glued shut. Before he found out the lanterns could actually be opened, he came up with a solution of his own: a wirelessly charged lantern.
Duffy created an indestructible LED lantern that can be recharged without opening its hard PVC shell. You could line a walk with these touch lanterns and not worry about someone stepping on them. If that happens, they will continue to work just fine.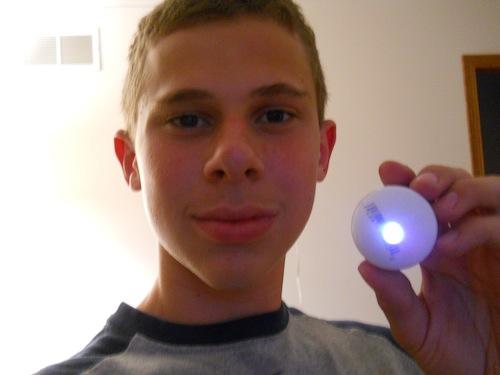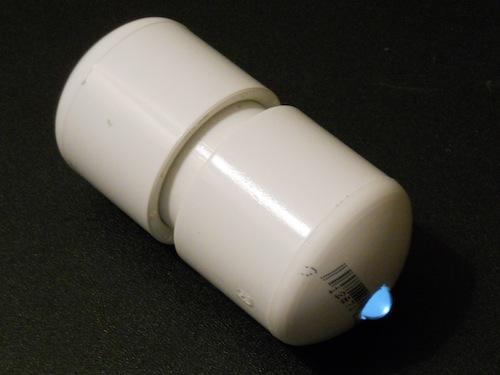 Do you have a Gadget Freak project you would like the world to see? Send a brief description of your gadget and a photo to Senior Editor Rob Spiegel.
Table 1: Allied Parts List

Table 2: Non-Allied Parts List

| | |
| --- | --- |
| Quantity | Part Description |
| | |
| Varies | 20 x 2n3906 Transistors |
| 1 | 4401 Transistor |
| 1 | Low-Inductance, Center-Tapped Inductor |
| 1 | 15 Feet of Magnet Wire |
| 1 | 12V Power Supply |
| 2 | 1" PVC Slip Caps |
| 1 | 1" x 1" Diameter Pipe, 3" long |
The editors of Design News have handpicked your favorite Gadget Freak cases from over the years, bringing them together in a dynamic digital edition, complete with videos, which you can view here.