How fast can you take a picture? Not as fast as you can illuminate a subject. James Hartnett wanted to capture events with fast movements, like the pop of a balloon, that a shutter camera simply can't accomplish. Since a shutter doesn't move that quickly, he put the camera into a state where the shutter is left open. Then, in a darkened room, to avoid exposing the image, he illuminates the subject with a flash.
To trigger the flash at the right moment, he built a small circuit that sets off the flash upon the detection of an event. If a sound is detected or a moving object activates a trip wire, it will activate the circuit to trigger the flash with minimal delay.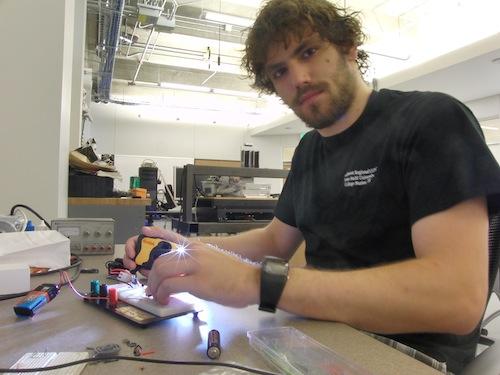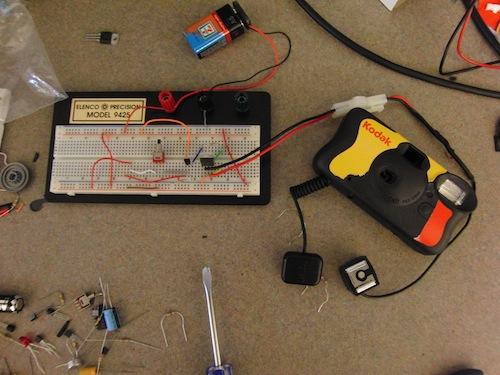 Read more Gadget Freak cases here
Do you have a Gadget Freak project you would like the world to see? Send a brief description of your gadget and a photo to Senior Editor Rob Spiegel.
Table 1: Allied Parts List

Table 2: Secondary Parts List

| | |
| --- | --- |
| Amt | Part Descriptsion |
| 1 | Disposable camera with flash, or a professional flash with hot shoe |
| 1 | S6008R SCR |
The editors of Design News have handpicked your favorite Gadget Freak cases from over the years, bringing them together in a dynamic digital edition, complete with videos, which you can view here.