Like many gadget builders, Dick Bipes wanted to turn his windowless garage into a shop. That wasn't easy with illumination coming from two bare 100W incandescent bulbs.
Since the garage is completely finished with gypsum board it was a challenge to run new wiring, so he used some surface wiring conduit to increase the shop's light to eight floodlights.
Great, except the CFL floodlights take a long time to reach full brightness. Dick added an auxiliary incandescent lamp that would instantly turn on full brightness, then fade off as the CFL lamps brightened. He didn't want to use a commercial photocell device because they are mostly made for outdoor use and he wanted to make sure that they did not abruptly turn off. By using the dimming light, he is able to get immediate lighting while still conserving energy.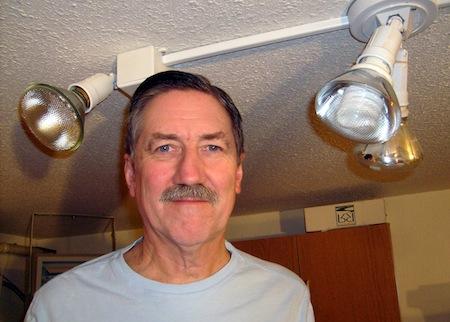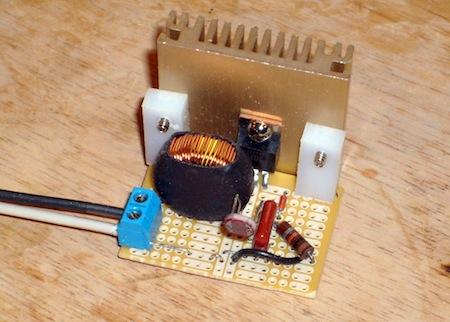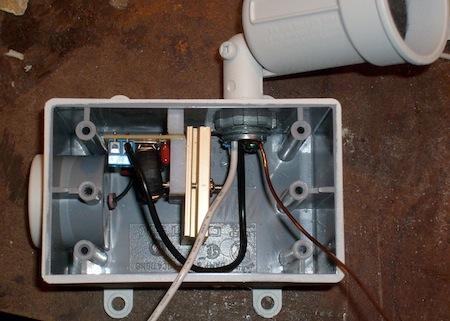 Table 1: Non-Allied BOM

| | | |
| --- | --- | --- |
| Quantity | Description | Source |
| | | |
| 1 | Perf board | Radio Shack |
| 1 | Enclosure | Hardware store |
| 1 | Lamp socket | Hardware store |
Table 2: Allied BOM

Build Instructions
Do you have a Gadget Freak project you would like the world to see? Send a brief description of your gadget and a photo to Senior Editor Rob Spiegel.