Adam Allevato and his team of fellow mechanical engineering students at Colorado State University in Fort Collins have created a human-like hand that can be operated in environments that are toxic to humans.
The Glove-Operated Digitally Synced Hand is a mechanical device whose movement can be controlled remotely. The hand was created for use in environments that are too dangerous for humans, but still need the dexterity of a human hand. The students see the hand as an effective tool for bomb diffusing and for work in contaminated nuclear reactors.
Click the image below for a close-up view of the Glove-Operated Digital Hand: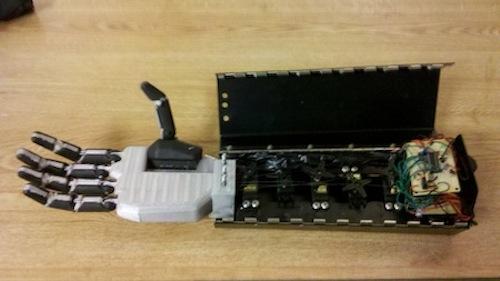 Read more Gadget Freak cases here.
Do you have a Gadget Freak project you would like the world to see? Send a brief description of your gadget and a photo to Senior Editor Rob Spiegel.
Table 1: Allied Parts List

Table 2: Secondary Parts List