Paul Westaway wanted to make his solar water heater more efficient, so he created a cool gadget. He put together a differential controller to direct the circulating pump that sends the water through the solar panel or woodstove to the storage tanks. The controller turns on the pump when the temperature of the solar panel or woodstove coils is higher than the temperature in the storage tanks. When the temperature in the panels or stove is lower than the temperature in storage, the pump turns off.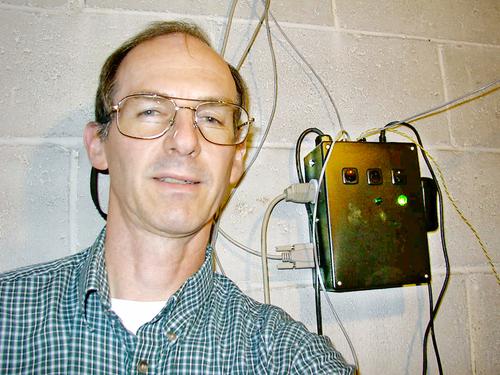 Table 1: Allied Parts List

Table 2: Secondary Parts List

| | |
| --- | --- |
| Quantity | Description |
| 1 | DTC Deluxe Dual Temperature Controller |
| 4 | TS temp sensors |
Read previous Gadget Freak cases by clicking here.
The editors of Design News have handpicked your favorite Gadget Freak cases from over the years, bringing them together in a dynamic digital edition, complete with videos, which you can view here!